Whilst many couples are choosing to postpone their weddings at the moment due to limited guest numbers and social distancing requirements, others are happy to have a smaller scale, more low-key wedding reception. This was the case for Ryan and Sophie, the latest happy couple the Hog Roast Pooley Bridge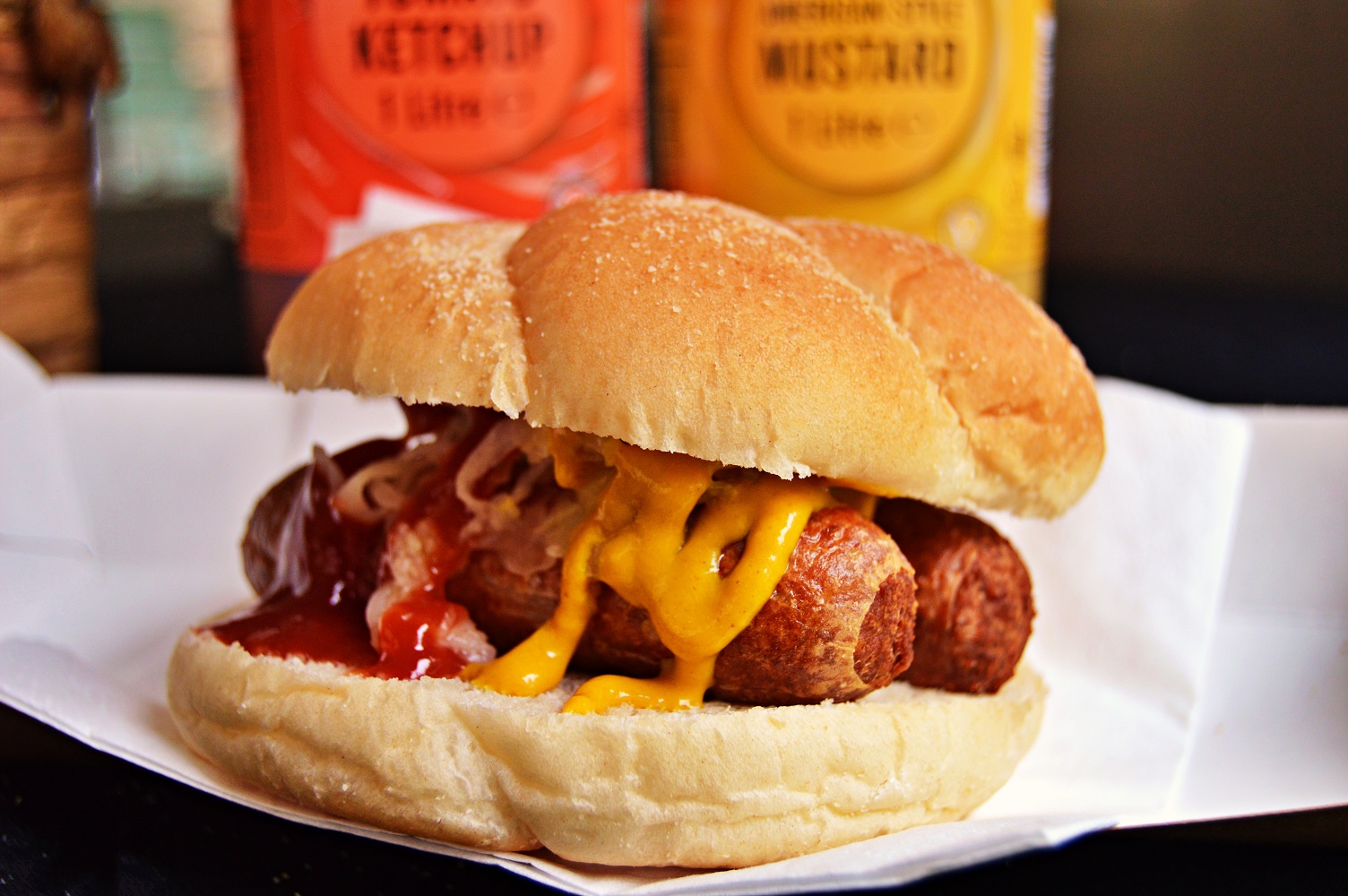 team catered for. Luckily for them, they had only planned a very intimate wedding reception with just their immediate family and best friends in attendance, so when the restrictions were announced, they weren't required to make too many alterations, apart from the style of service. With it being a small reception with just 12 guests in attendance, the couple didn't want a substantial 3 course meal, instead opting for a simple, yet stylish buffet to celebrate their nuptials.
The Hog Roast Pooley Bridge team arrived at the venue long before the couple would have even walked up the aisle so that we had ample time to make every component of their delicious menu from scratch on-site, using as ever, the finest locally sourced produce available in the area. We spent a productive few hours expertly preparing our gourmet hot dogs made from our own high-quality handmade sausages. We also rustled up some delicious homemade dips and sauces, along with halloumi and veggie skewers for their three vegetarian guests, accompanied by a tempting trio of salads, which included carrot and orange with a sesame dressing, a creamy Caesar salad, and a light and fragrant crispy Thai salad, all served with fresh crusty bread rolls and the couple's choice of new potatoes in herb butter. When the small wedding party arrived full of excitement after witnessing the couple's major milestone in their lives, we were ready to treat them to a beautifully presented buffet befitting of the special occasion! We ensured social distancing regulations were adhered to at all times during service, whilst of course also making sure the bride, groom and their guests had a wonderful time!
We're glad that they had such a great day and that they didn't even have to make too many compromises for their wedding reception in order for it to still go ahead, and the Hog Roast Pooley Bridge team enjoyed every minute of it too!