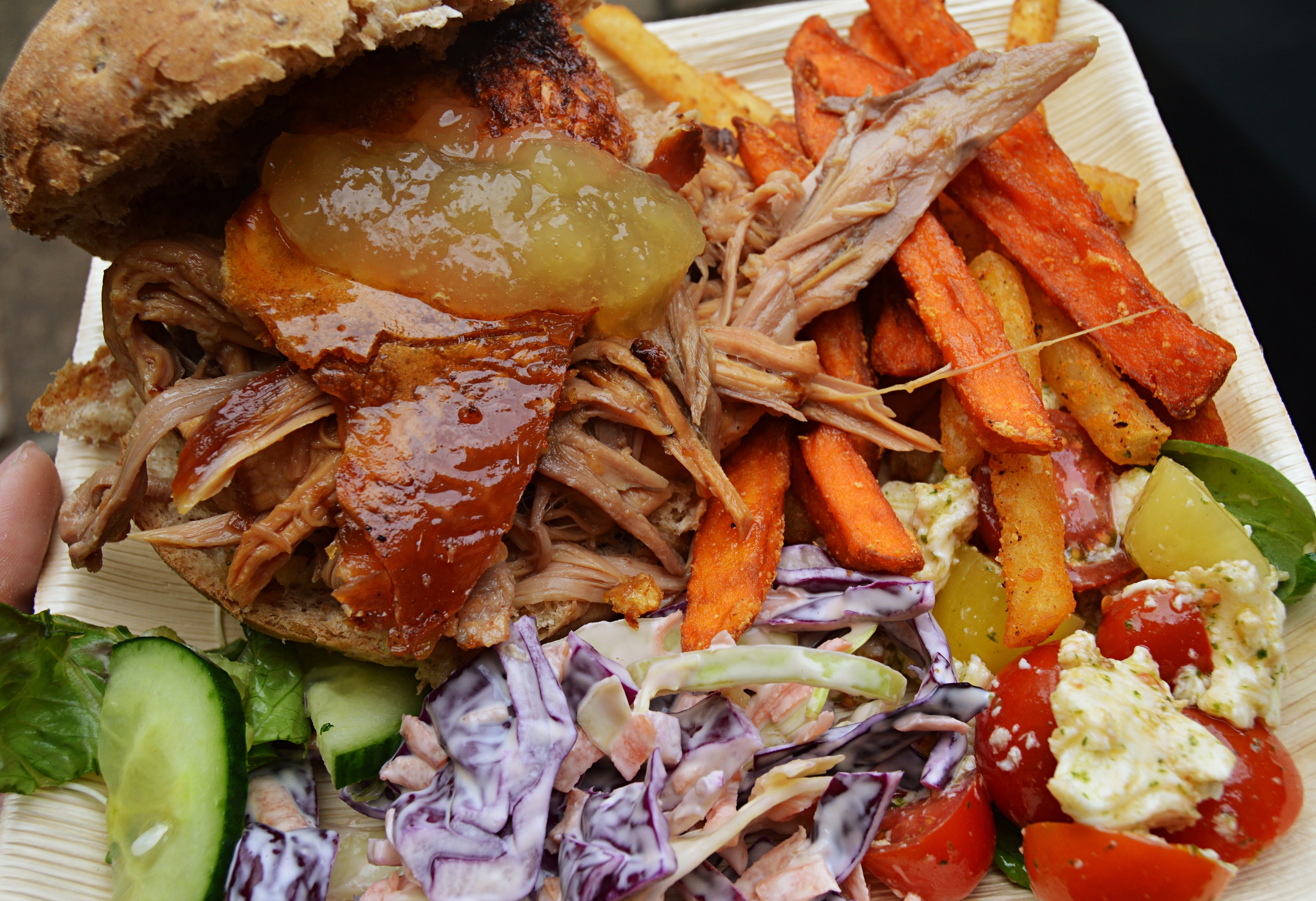 If you are hosting an event in this rural village in the middle of the beautiful Cumbrian countryside and you are looking for a top quality mobile catering company who can give you everything you need for your day, you will find everything you want right here at Hog Roast Staveley.
The unsurpassable quality of our hog roasts and our well-rounded modern menus enable us to provide creative catering solutions for any event taking place in Staveley. We love catering for public events in this community-spirited village and our trademark slow roasted pork sandwiches served with our irresistibly crunchy crackling and homemade apple sauce are the ultimate crowd pleaser if you want quality as well as quantity to feed the hungry patrons.
We excel at large-scale outdoor catering and with so much stunning scenery to enjoy around Staveley, we love making everyone's day extra-special with the quality of our food when we are catering in the great outdoors. If you would prefer to host your event in an indoor venue, however, we are still the ideal choice for your event catering needs because we have the flexibility, equipment and ability to cater with ease in any type of environment.
Helping To Make Your Day One To Remember!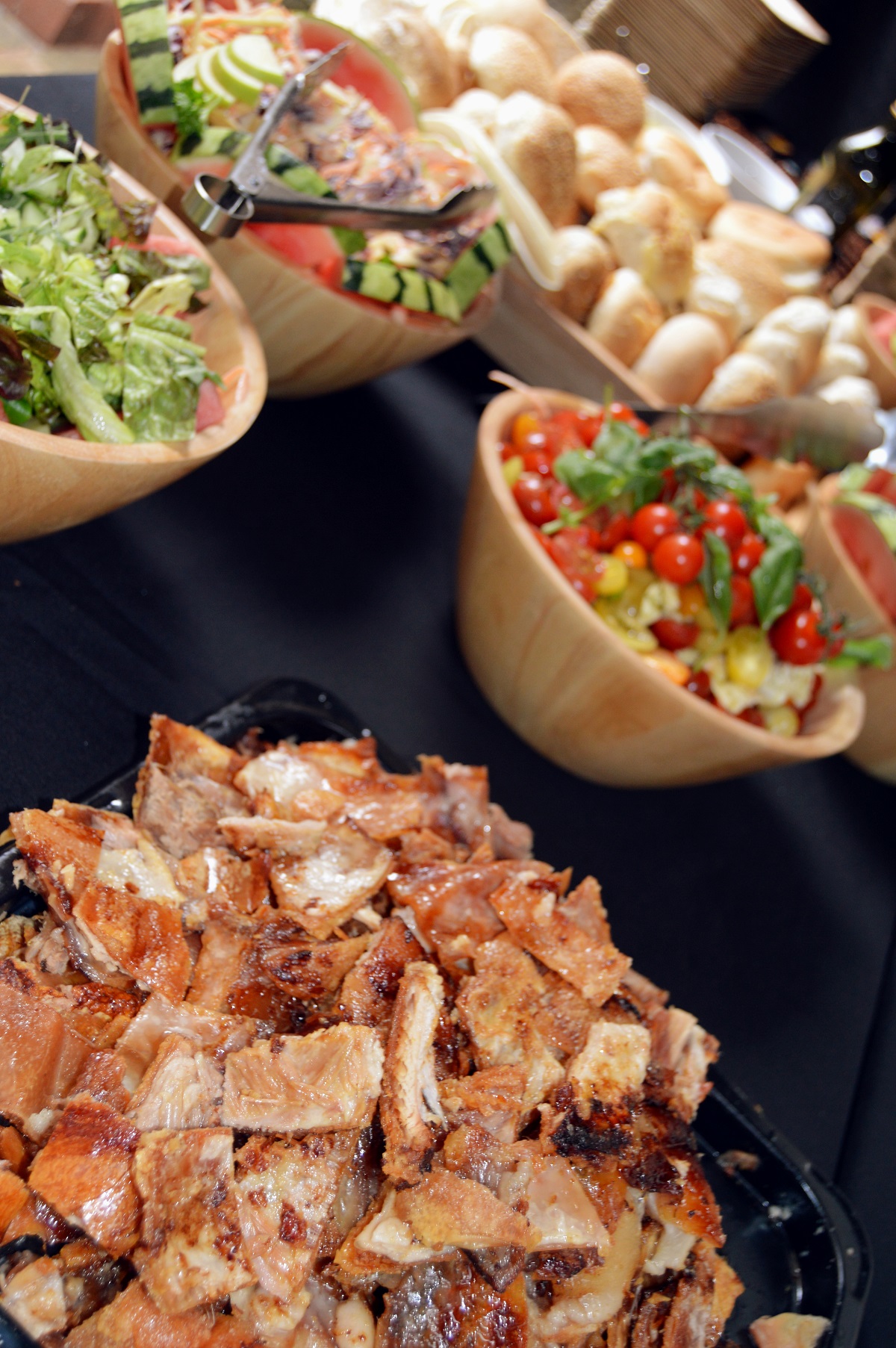 Hog Roast Staveley's menus match our versatility when it comes to event catering. We offer everything from family friendly buffets for birthday parties and christenings to refined 3 course meals for wedding receptions and more formal celebrations. Our menus are designed to meet the requirements of all budgets, preferences and diets and regardless of which option you decide on, it will include a choice of different slow roasted meats, as well as vegetarian and vegan dishes. We are also able to adjust any dish to meet specific dietary needs and offer alternatives such as gluten-free bread rolls if required.
We make all of our food from scratch on-site using the highest quality locally sourced produce and best ethically reared meat available and we will serve your menu in the style that best suits your event.
Whether you want a hearty outdoor feast or a sophisticated spread in an indoor venue, the Hog Roast Staveley team have the ability to meet all of your requirements and exceed your expectations in all aspects of our event catering capabilities.