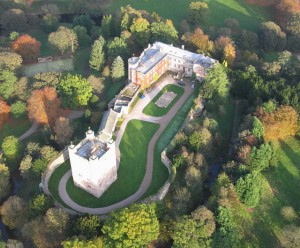 Here at Hog Roast Appleby in Westmorland we think of ourselves as the ultimate source of the juiciest, most wholesome spit roast pigs and meats on the market, and we have an abundance of clients and testimonials to show for it. When Spitting Pig very first came to be we had one goal on the table and it was an altogether simple one: To put the most luscious, biggest hog roasts on the table and to do so for a price that people of all backgrounds can afford. Since then we've more than achieved that goal and along the way we've been in a constant process of improvement, forever bettering our hog roast service as new technologies and foods presented themselves to us.
Fast forward to today and what you get with Spitting Pig is a professionally run, inherently successful hog roast Appleby caterer with many thousands of catering jobs to our name, all of them a roaring success, despite each job being different in one way or another. With those credentials has come a new status, each month hundreds of people contact Spitting Pig, all wanting the stamp of prestige that a Spitting Pig hog roast adds to an occasion.
The Best Hog Roasts In Appleby
Spitting Pig has ample menus, each with their own hog roast Appleby identity, character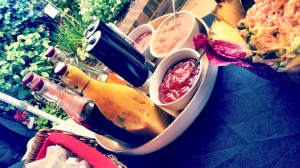 and flavour. One Spitting Pig menu could be perfectly provided for a festival of 2,000 people, each queuing for a hog roast roll, while another menu has markers which make it best suited to an informal event like a business function, such as our sit-down menu with 5 courses including the hog or spit roast option.
Don't let our many already made menus fool you though, as the bespoke menus we create are the stuff of legend, too, rarely seen but always spoken about, when we do on those rare occasions make a bespoke menu for a well organised, creative client, we achieve the amazing results that ourselves and the client are collectively striving for. A pig roast Appleby team will work closely with you to create the bespoke menu you need, creating and compiling fresh dishes and the ultimate spit roast meat options, giving your event a bang that could ordinarily only be achieved by igniting a bundle of dynamite!
The spit roasts we make – pig, sirloin of beef, turkey, lamb or chicken – are indoor and outdoor friendly, just like Spitting Pig catering on the whole is. We maintain our hog roast catering accumen at all sites, no matter where they are or what the weather is. We could be in a kitchen or in a large dining room, hog roasting under the sun or hiding from the rain and snow under a marquee, in all cases the taste and quality of the Spitting Pig service will remain the same. So many are crippled by their environment, hog roasting on the other hand was first created in the great outdoors, it shouldn't be a great shock that we make splended food inside or out.
The Spitting Pig team at your event, after giving you the ultimate hog roast food and service, will work tirelessly to the very end. We bring with us cutlery, plates, lay tables, hog roast machines, and when done we leave the site as immaculate as it was when we arrived. What's more, while tidying behind any mess we've made, we do so quietly and in a professional style that's truly representative of a top class hog roast caterer.
Leaders In Our Field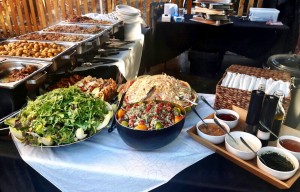 It's not only top class hog roast hire Appleby catering that we're looked to for, we also provide a top class hog roast hire Appleby service. This machine hire service is unlike any others, to start with it's one of the first professional hog roast hire services there has been, a testament to the quality of machines people hire from us, not to mention our eye for a good idea.
From the Spitting Pig hog roast hire Appleby service you'll be able to access and use your own hog roast machine, you'll be given a choice from the four spit roast machines we have. The machines are different sizes with slightly different appearances and predictably a capacity for small scale or large scale spit roasting. Each machine comes readied with adjustable attachments so that our clients can skewer and spit roast correctly their favourite meat choices.
Machines come with a bottle of gas, they're delivered by us and we also return them. With a hog roast Spitting Pig machine at your event you'll win over your guests with contemate ease.
Have a look around and call us for more info.