No matter how you decide you want your menu to be set out, we assure that all of our ingredients are the freshest that money can buy and all locally produced in the surrounding Cumbria farms. The vegetables are all organically grown and the meat reared in the most ethical way possible, to give a taste sensation that you and your guests will really notice after the first bite.
All of our delicious spit roast meals are cooked right in front of your eyes from fresh too by our highly skilled and experience chefs. This not only produces the most delicious food, but also gives you and your guests a unique spectacle of seeing your food slowly cooked to perfection and smelling the crackling as it drifts through the air. It really does provide a guaranteed talking point, which is something you will not get with other catering companies. There is even the option to cook the meats on our machines yourselves and serve to your guests if you really want to impress them.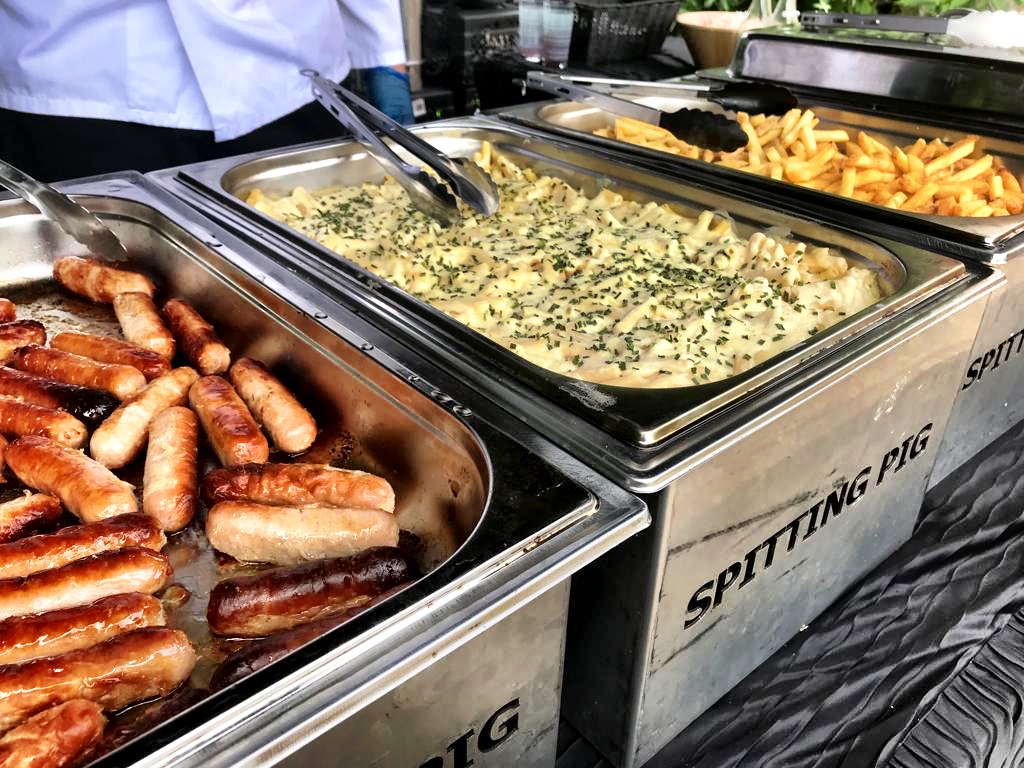 Our hog roast company have catered for many different private and public functions around the area for many years, and we've never let anyone down with the quality of our food, the service or even when it comes to arriving on time, and we put maximum effort into making sure that you're getting the best possible catering for your event.
We have bespoke menus for corporate events, parties, weddings and Christmases, tailored carefully and specifically to each occasion. By having separate menus for different functions, it shows that we know what it takes to create a feast that matches the event.
Our corporate menu's from Hog Roast Workington and Hog Roast Whitehaven are very popular amongst businesses in the area. You might not instantly associate the Cumbrian coast with business lunches, but we do get requests from all over the county. We know that organising a buffet lunch or dinner for a corporate event can be difficult, but our corporate menu, and the fact that we come to your event, prepare and serve the food for you takes all the stress away.
Apart from being home to one end of the spectacular Hadrian's Wall and Cockermouth, a lovely town with perhaps the funniest place name in England, there's not much else people know about Cumbria. Some might say it makes this area dull, but it also means that it's quiet, and if you're having a party, wedding or any other function, there's not too much in the way of distractions, which leaves you free to get on with things.
A significant proportion of catering at corporate functions can be very disappointing. Gristly sausage rolls, stale sandwiches, cheap crisps and shrivelled cocktail sausages represent the stuff of nightmares for some. Thankfully, our corporate menu consists of freshly made sides, salads, starters, sauces, desserts, and, of course, our famous hog roast, which is cooked on our state-of-the-art hog roasting machine. Our menus range from the simple 'pig in a bun' option to one with your choice of starters, sides, salads and dessert, plus two spit roasted kinds of meat. Whatever you choose, you can be safe in the knowledge it will be delicious and fresh from Hog Roast Cockermouth.