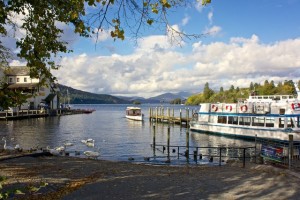 Bowness-on -Windermere is one of the most scenic-and most touristy-towns in the Lake District. With its stunning lake, Victorian architecture, literary links and mountain views, it is hardly surprising Bowness attracts so many visitors.
Bowness draws in a diverse crowd and when it comes to event catering in the area, the Hog Roast Bowness team are specialists in providing highly quality, locally-sourced food that suits all tastes. Not only are we the leading supplier of hog roasts in the area, we are also establishing an increasingly impressive reputation for being a very versatile and creative catering company who can prepare any menu, in any location for any amount of people.
Great Food for All Occasions
 Bowness is one of the main outdoor activities centres in the UK and is always teeming with walkers and water sports enthusiasts eager to get out in the open air. Whether you prefer to spend your time in the hills or on the water, Hog Roast Bowness can give you your favourite food in your favourite location.
Our machines are robust enough to travel anywhere and our chefs are adaptable enough to cook anywhere, which allows you to be able to host your special occasion with your favourite view in the background, without you having to settle for lacklustre food.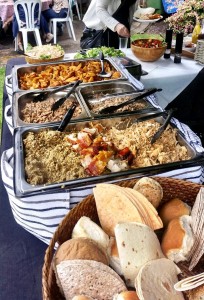 If you want hearty food for a relaxed birthday buffet or a complex 3-course menu for your wedding reception overlooking the lake, Hog Roast Bowness can provide it, and everything in between. Regardless of what menu you have chosen, we always prepare all of our dishes at your venue using the finest quality local ingredients.
Even if pork isn't your number one choice when it comes to meat, we are still a great option for your big day because we offer several alternative meat choices, as well as vegetarian options, canapes, starters and desserts, all prepared with just as much care and expertise as our superior hog roasts.
Bowness is without doubt an idyllic location  in which to celebrate any special occasion and if you choose Hog Roast Bowness to do the catering, we will provide food everyone will love in the location of your choice and give you a truly memorable day.