Haverthwaite is a former Viking settlement situated within the Lake District National Park and was once an area abundant in iron ore. Today it is the starting point for the Lakeside and Haverthwaite Railway, which runs from the village to the southern side of Windermere. It is very popular with tourists, who can enjoy a spot of afternoon tea or some local ale at the quaint tea-shop on the platform before embarking on their scenic rail journey meandering through the Lakes.
If you also like taking things at a slower pace, then you will love Hog Roast Haverthwaite's food. Our locally-sourced, premium pork is always roasted delicately over the course of several hours until it is falling off the bone and bursting with flavour. We believe slow-roasting is the best way of cooking any kind of meat and once you have sampled the results, we're sure you will agree.
Make Sure You Choose Hog Roast Haverthwaite
Here at Hog Roast Haverthwaite we invest a lot of time and effort into producing perfect results at every event we cater for and we never take short cuts when it comes to preparing any element of our extensive menus. We always make everything from scratch at your venue and whilst the meat is being patiently tended to by our talented chefs, the rest of our skilled catering team work with care and precision to freshly prepare the rest of your chosen menu, including all of the side dishes, starters, desserts, canapes and vegetarian options.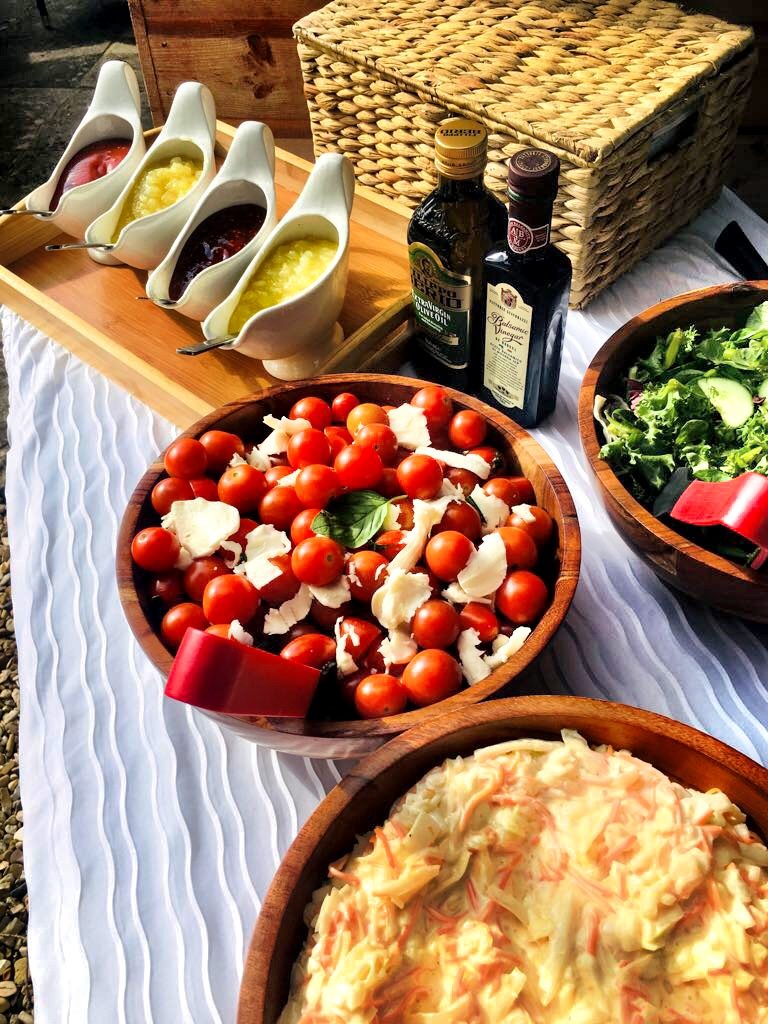 Whether we are catering for a wedding reception, large outdoor event or more intimate family party, our approach never changes, and neither does our commitment to using only the best local ingredients.
We do however, adapt how we serve and present your food depending on the nature of your celebration. We can either provide welcoming 'help yourself' buffets with our catering assistants giving support to your guests at our serving table, or for more formal occasions, we offer traditional 3-course meals complete with our own team of dedicated waiting staff to provide full table service and a friendly front of house team to greet your guests with a tray of freshly-made canapes.
If you choose Hog Roast Haverthwaite to cater for your event, we always guarantee to provide the highest quality, fresh food and a consistently professional level of service that will fit perfectly with the style of your event.