If you're planning an event and you're after tasty food made just for you and your guests from high-quality. local ingredients, then Hog Roast Appleby is simply a wise choice to make. Nevertheless, this doesn't mean we only make hog and spit roasts as we actually make so much more than this, despite them being our speciality food. We've spent many years perfecting the art of the hog and spit roast, by preparing, cooking and serving them to countless people, but we can also serve up a delicious barbecue, or we can create a menu for you with multiple courses and side dishes, and we can even supply various dishes for guests with dietary requirements. Whatever you have in mind, we can make a reality.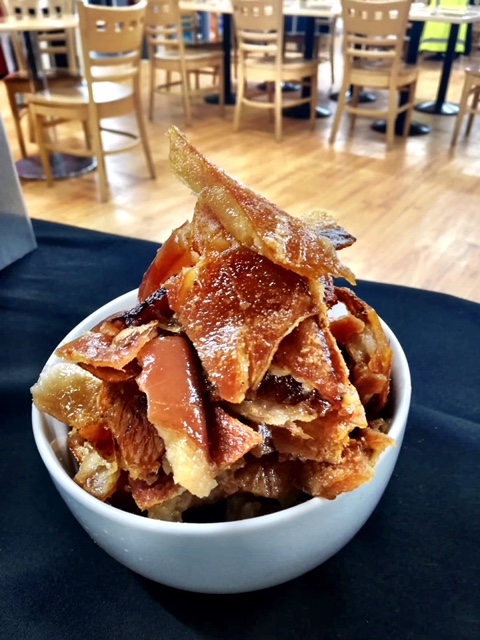 For a party that we catered over the weekend, our Hog Roast Appleby chef and team members cooked up a storm for 40 guests with our amazing pigs in buns. After preparing the hog by scoring it, adding water and then smothering in plenty of salt (as the latter is how we make the crackling), we roasted it at a low temperature for hours and hours until we produced soft, moist morsels of meat on the inside and lovely, crunchy crackling on the outside. To make the pigs in buns themselves, we carved away and added bits of meat and crackling to soft bread rolls (we can also provide wraps if you prefer), then topped off with our own homemade apple sauce and sage and onion stuffing (a treat in themselves) and then let the guests decide which condiment to add to theirs to make it even more perfect. 
However, for this shindig, we were also asked to provide a vegetarian option, and we grilled our veggie skewers for two of the guests and served with pitta bread and our Tzatziki dip. With yummy halloumi chunks and fresh, ripe vegetables including mushrooms, tomatoes, courgette, red onion and green and red peppers, these kebabs always go down well with vegetarians and can be made vegan if needed.
On this day, Hog Roast Appleby satisfied our customers and their guests with plenty of great food and many came back to us for seconds or more.