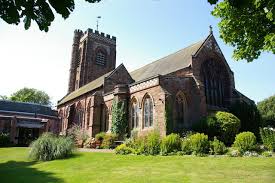 Cumbria is a great part of the world I have recently just finished working at a hog roast in Dalton-in-Furness. It was a large private function that I had to cater for so I lined up 3 large hogs to roast for the ever-hungry guests. I learned a little fact about catering whilst serving the hog roast, as the presidential elections are kicking off in the USA, one guest got chatting to me about it and mentioned that the runner for the election, Mitt Romney is linked to Dalton-in-Furness. Apparently, his distant grandfather, George Romney was born and lived there in 1734. George was quite an artist and painted excellent paintings of Lord Nelson, he even has a junior school named after him.
This is a great part of my job, finding out local knowledge, can't be beaten whilst tucking into a fresh pulled pork sandwich! My career as a hog roast chef began after I had spent many years catering for outdoor events on my uncles burger stall, he would only use the finest beef burgers that he hand-made himself the day before with fresh buns and red onions. It was here that I learned a lot about making great food for the public, pay a bit more, receive a lot more!
The Best Hog Roasts In Dalton In Furness
I became fascinated with outside catering and I wondered what I could do in order to put my own flair on it. When my uncle did a hog roast hire Dalton-in-Furness style for a family barbecue in late summer one year, I was told to try a piece of the cheek-meat on the hog. This was the turning point in my life when I thought, this is the finest thing I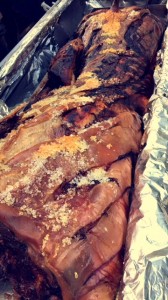 have ever eaten outdoors I must continue to provide this! Hog roast Dalton-in-Furness was a lot of fun to set up and to prepare, cook and serve the hogs proved to be a winner. I especially liked the live band that played as I served all the guests, they played a bit of Foo Fighters which is perfect for me as they're my favourite band of all time, the band got an extra helping from the roast in case you wondered!
As the hog roast hire Dalton-in-Furness was a bit of a Cumbrian affair, I decided to seek out a lovely little independent butcher for my stuffing. I found a quiet place near Chapel Street that sold some of the finest Cumberland ring sausages that I had ever seen, I even got to sample them as the proprietor had cooked a few for customers. I bought plenty from him and used them with bunches of sage for my hogs, I like to cram a good measure of each into the hog for roasting. This retains excellent moisture and succulence throughout the entire hog. I can't get enough of the simplicity of sage and pork. It's just absolutely timeless and works so well throughout the seasons. The mixture I use to cover the entire hog is mainly olive oil and a little salt mixed with herbs. I prefer to score the hog all over in preparation for the crackling fiends that usually want a bit more than most! I never disappoint them as I too am a fiend for an extra helping of crackling!
Leaders In Our Field
I like to prepare good sides too, this is an extra service I provide but I include potato salad, jacket potatoes and a selection of buns and rolls to choose from, even a cheeky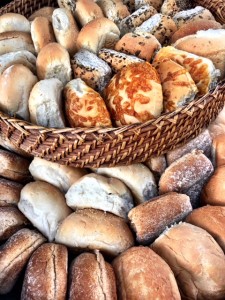 bit of cheese for that something extra! The pig roast Dalton-in-Furness went down a storm, the customers were all enquiring about the preparation, how many hours it took to cook, what special ingredients were involved and constantly kept me going throughout the night. I lost track of how many people came back for more but they all did! They drank steadily into the night which kept me busy too! Great people, great roast. It's all about creating a rapport with the customers and of course serving up a fantastic spread that not only smells divine but also looks the part too.
Presentation is everything with me and my hog roasts, I could talk for hours about how I want every hog roast to look like a medieval banquet and the meat that falls from the bone and melts in the mouth but to see one is to experience one and to taste one is to fall head over heels in love with mine and so many other great hog roast chef's work.