As the nights are drawing in earlier and colder as we head into winter, November offers a well needed evening of festivities in the form of Bonfire Night! No matter how you are celebrating whether by going to a local event, setting off your own fireworks or even just basking in the warmth of your home and appreciating the fireworks from your window- Bonfire Night is an evening enjoyed by all- especially us here at Hog Roast Lake District!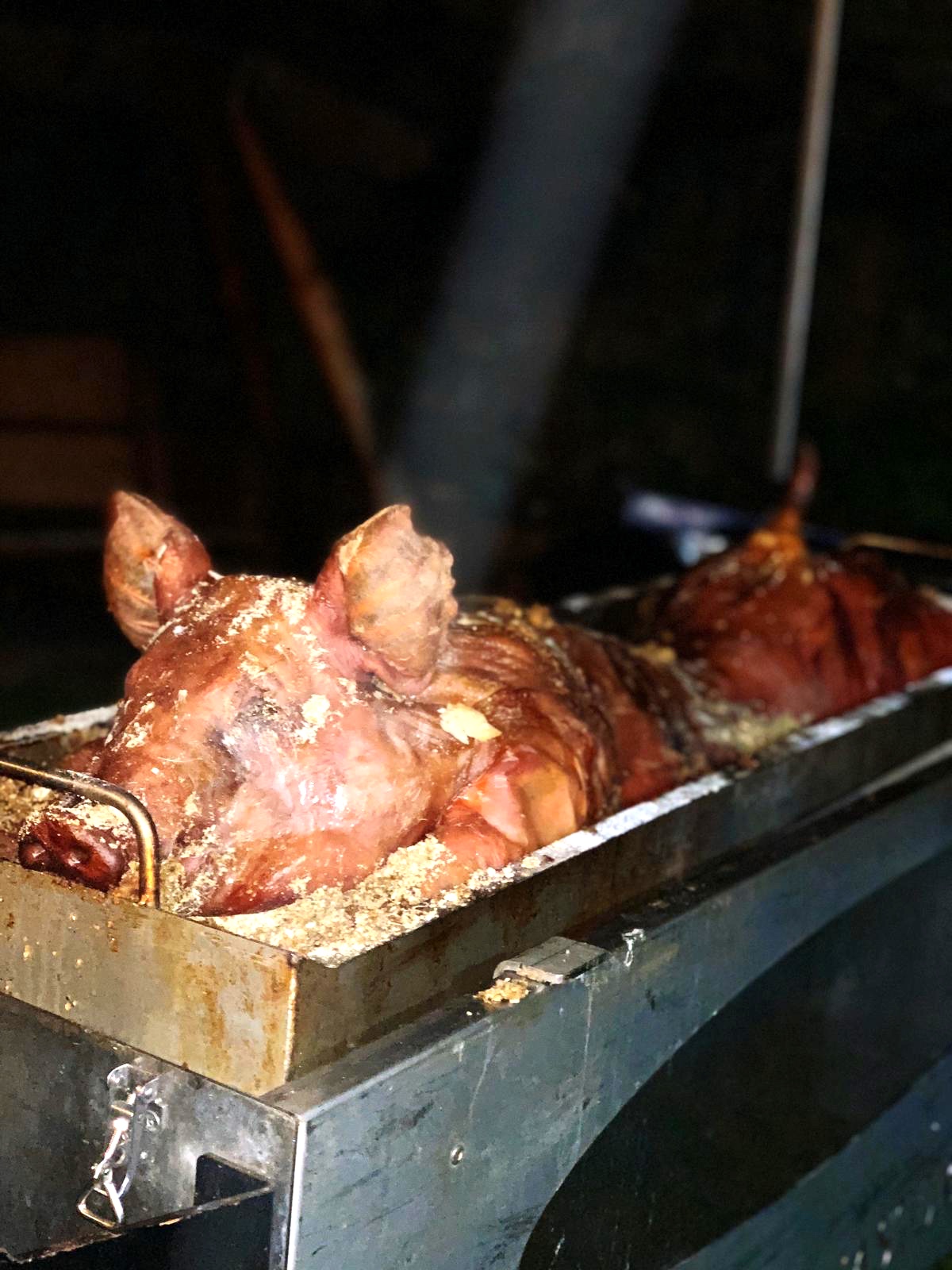 For one event this year Hog Roast Lake District had been asked to come along to our client Geoff's family Bonfire Night. When booking Geoff explained how every year a member of the family takes over the planning of the event and it is hosted at that family members home. This year, the task had fallen upon Geoff to plan the event for his thirty family members who would be attending. We were also informed that there tended to be some friendly competition between the annual events and so for Geoff it was important that he could pull out all the stops in order to impress. To make sure that he had one less thing to worry about he had enlisted the help of Hog Roast Lake District to rustle up a delicious winter warmer hog roast that would keep everyone warm throughout the elaborate fireworks display Geoff had planned. We were, of course, pleased to help and got to work planning the perfect menu.
We arrived on site early afternoon to the sight of Geoff and his children building what was one of the largest bonfires we have ever seen! Geoff eagerly directed us to what he had termed the 'catering corner' and we got our Hog Roast Lake District machine set up for the night ahead. We had planned a menu of a small hog roast, a couple of spit roast chickens and some roasted lamb along with plenty of accompaniments to keep everyone happy all night long.