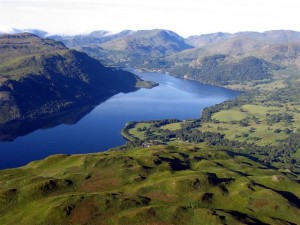 If somebody were come up to you and say that you could choose any location in the world to work, where would you choose? I know some people would pick the Maldives, others would choose the south of France. In fact, there are so many possible and indeed wonderful destinations to choose from, it would be impossible form many people to answer.
For me however, it's not a problem. I would choose the Lake District every time. So when I got the opportunity to become the hog roast hire Ullswater chef for the area, I simply could not believe my luck. Was I really going to get the chance to work in my favourite destination in the world? I was indeed. I love the Lakes and I adore the Ullswater area. The lake itself is one of the most beautiful in the district. The people here are lovely and the whole environment is, well…perfect. To be given the chance to share the delights of hog roast with the people in this area was something that seemed too good to be true. But it wasn't, and for the last three years I have cooked at many hog roast Ullswater events and enjoyed every single one.
The Best Hog Roasts In Ullswater
There is something about hog roast which seems to suit this part of the world perfectly. Think of hog roast and you think of rustic eating, back to basics natural food, and I can certainly identify with that. Look around the fells and you can just imagine some forest dwelling tribe tucking into a fresh hog roast. In fact I am sure that many of the grand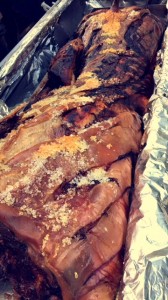 country houses that have been standing in the Lakes for centuries will have seen many a hog roast in years gone. I am very proud of my work as a hog roast hire Ullswater caterer and treat every function I attend with the utmost professionalism. Hog roast Ullswater events are fantastic occasions, and I have catered for so many, I am beginning to lose count. The great thing about the Lakes is that that there are so many incredible venues that can accommodate hog roasts, from beautiful country pubs in the shadows of the fells to stunning country hotels and retreats where you are made to feel like royalty. It seems only fitting that hog roast should be served in such places!
I may be making my job sound like it is a walk in the (national) park but of course there is an awful lot more to it than that. In fact the whole hog roasting process is very involved indeed. For a start, the hog roasting machine that I love and use is a smart, modern looking solution for roasting the whole pig. Huge open hearths may be the romantic ideal for cooking such a feast but not that many venues can either accommodate such a fire nor encourage it. Anyway, with my incredible hog roasting machine, there is no need for a fire. My hog roasting machine gives me total control over the cooking and ensures the perfect hog roast every single time.
Leaders In Our Field
There's also the not so insignificant matter of the meat that I cook on the machine. This is of course one of the most important aspects of any hog roast as the meat has to be of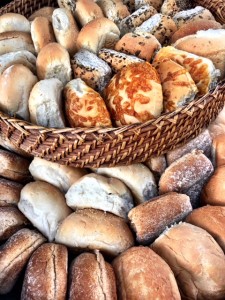 the very best quality. Something that Cumbria is blessed with is great farmers and I have access to some of the absolute best pigs in the Lakes, all reared properly and all great tasting.
Great meat on the machine, great tastes to come and a smart alternative to cooking, but what about serving the hog roast? Well, there is a very good chance you have already eaten hog roast already at a special occasion before, after all hog roast is getting very popular. It may well have been hot hog roast rolls that you enjoyed. Now these are really tasty and ideal for that fun and carefree event such as a birthday or anniversary, but I have served hog roast at many more formal occasions, too. I have catered for some very posh weddings indeed in these parts where hog roast was the main meal. No rolls here, of course. Just slice after slice of succulent pork. Looks incredible and tastes…well, everyone tells me it tastes supreme. Maybe one day I'll get married and ask for a Ullswater hog roast reception meal. It may be the only way I get to relax and enjoy one!