When you're looking to treat your party guests to mouthwatering food, made by dedicated professionals who care enough to ensure to provide excellent service each and every time, you can't go wrong with Hog Roast Workington. Over the course of many years, we've worked our socks off in order to do so, and this is with both our famous traditional hog roasts that you know and love and so much more too.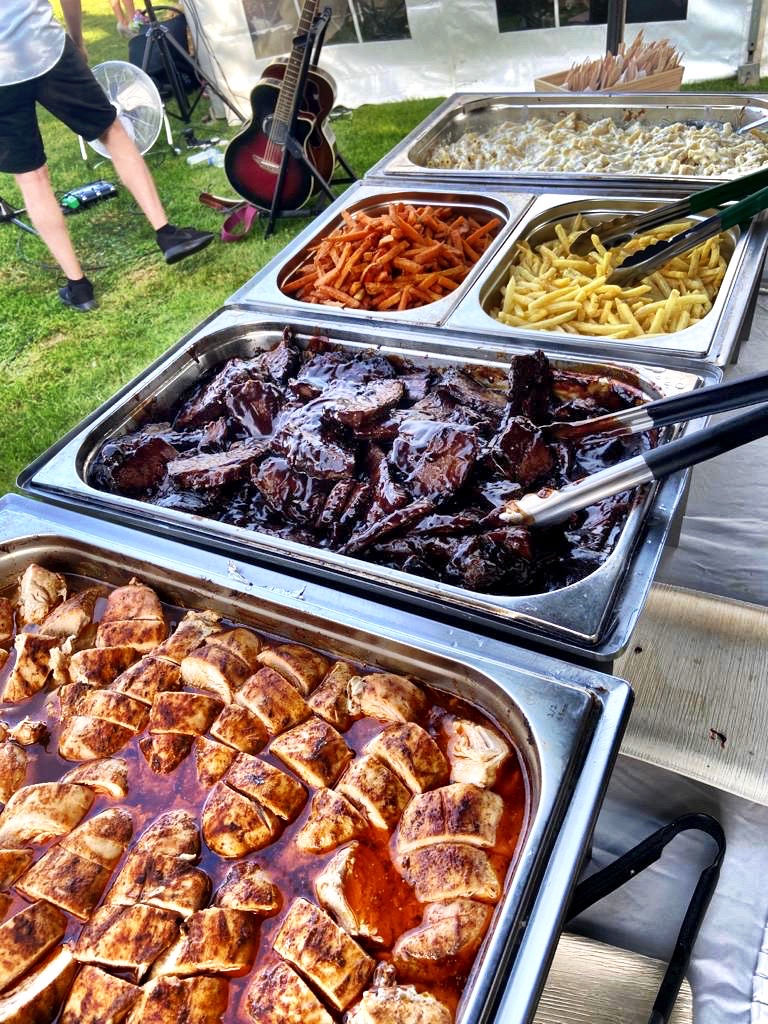 You may well need alternatives or additional options prepared, cooked and served at your next event or party and when it comes to offering choice and variety, we're the bee's knees. With several menus to choose from and the flexibility to mix and match dishes between menus if needed, we can see to it that everyone invited gets to eat our gorgeous homemade food and not the majority of guests. While a sumptuous centrepiece Hog Roast Workington is something that you and your guests will never forget, as the sight, smells and taste will blow you away, we understand the need for other food too, whether that's so you can have multiple courses, options for guests on certain diets or alternative meat dishes for those who don't eat pork.
We have an assortment of starters, canapés, sides and desserts available and if you want to just add a side or ask us to make twenty dishes, we can do you proud either way. Guests with dietary requirements like vegetarian, vegan or plant-based will dine just as well as meat-eaters, as well as anyone who has intolerances or allergies, as long as you let us know in advance so that we can plan your menu ahead.
Hog Roast Workington also offers special menus, like our amazing Loaded Fries and our fabulous Southern Slow Roast – the latter of which we made for a new customer and their fifty guests yesterday. With your choice of three marinated meats and four sides, you can wow everyone invited, and for this do, our customer selected pork, beef brisket, lamb, corn on the cob, mac and cheese, coleslaw and wedges, and once we'd slow-cooked the meats for hours on end, it was time to serve up a great feast.