Last week the Hog Roast Carlisle team were busy supplying one of our high quality corporate catering menus for a company who were celebrating the opening of a new production site!
After a lot of hard work during the transition period, the management team decided their staff deserved a treat and since they were so proud of their new premises, they thought there was no better venue for hosting their staff party!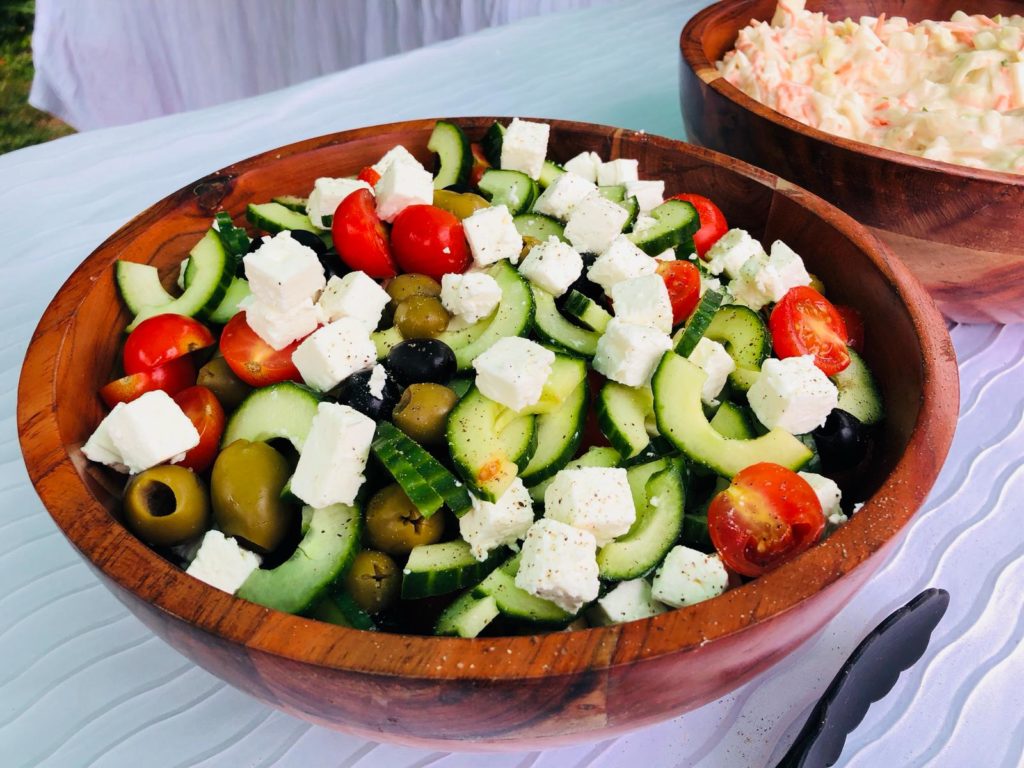 As they knew Hog Roast Carlisle's excellent reputation for providing fabulous fresh food in any location, we were the first and only catering company on their list to call! True to form, we assured them that we are just as good at cooking in indoor venues as outdoor ones and our minimalist set-up and super modern hog roasting equipment allows us to cook in any space without getting in anyone's way!
With 80 members of staff to feed, the company didn't want anything too formal, but still wanted some great food, so they thought one of our varied buffet options was definitely the way to go. They chose one of our signature hog roasts, served with all the trimmings, along with classic Caesar and tomato and basil side salads and warm buttery new potatoes. They were also impressed with our ability to cater for different diets and chose some of our homemade quiche and tangy feta skewers for the vegetarian options, as well as the provision of gluten-free bread rolls to ensure everyone's dietary needs were met.
With service due at 1pm, we arrived bright and early as the new production site was opening its doors and after being shown to our designated cooking area, we wasted no time in getting the preparations underway! By the time 1pm arrived, our serving table was filled with freshly prepared treats for the employees, all made by our own fair hands during the morning using only the best locally sourced ingredients.
As the company wanted, the informal buffet style service was the perfect way for their staff to relax, mingle and enjoy some great food. They all got a pat on the back for all their hard work in getting the new site up and running and the Hog Roast Carlisle team got a pat on the back for providing such great food for them to help them celebrate their achievement!