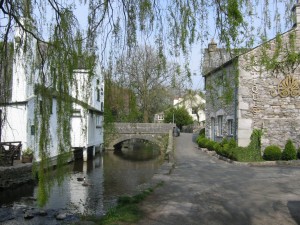 Cartmel is no ordinary village. For its size, it is pretty much a gourmet's miniature heaven! We have excellent dining experiences throughout the village, including innovative first-class cuisine like L'Enclume, as well as more traditional inns and tea rooms. Here at Spitting Pig, we aim to align ourselves with this proud hog roast Cartmel tradition by offering the very best hog roast Cartmel catering services possible. We think we have the definitive formula for excellent hog roasts, so that when people think hog roast Cartmel, they think of the Spitting Pig company. We offer an exciting blend of traditional and modern food coupled with professional and dedicated staff for events and occasions of all types and sizes – all at competitive prices.
The Best Hog Roasts In Cartmel
Hog roast Cartmel at Spitting Pig means an absolute commitment to giving you the customer the exact event that you envision. We do this by ensuring flexibility is at the heart of our service, so that we do not have to constrain our clients' ideas. For instance, we do not require you to have a minimum party to employ our services – all parties and events, big and small are welcome. We know that often the most special occasions are the smaller more intimate ones. Similarly, and we think most importantly, we do not simply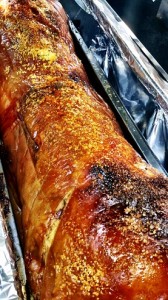 offer set menus and expect our customers to be satisfied with them; instead, we only offer set menus to demonstrate the sort of thing we do. We put the power in your hands, so that if you have a specific theme (e.g. for a wedding), dish, or even dietary requirement in need, we offer you a great way to realise all your ideas – our excellent chefs and competent office staff will work together to deliver whatever it is that you want on the day.
As we've said, we blend the new with the old. Our food would not look out of place at the most trendy of gourmet restaurants, but we like to mix it up. No two days are the same for us as hog roast caterers and that is because we have such a diverse range of options for everybody. Our dining experiences range from deliciously simple pork rolls with all the trimmings to ornate three course meals. A good catering service never stands still – it is our ethos that we should accommodate you rather than vice versa. That is why we pay attention to the little details as well as the big: we bring along gazebos to every event we cater so that, if we are outside (we can take our spit-roasts indoors, too), we do not need to be hampered by the rain. Similarly, we make sure that all our staff are well-turned out. If your guests have gone through the trouble to look their best, then think us caterers should too. We also keep a keen eye on the way we go about our cooking – we want to leave the place how it was when we found it, so we make sure all litter is immediately tidied away. Our custom-designed spit roast machines also ensure a hygienic and clean cook, so we really do offer a professional overall service.
Leaders In Our Field
Alternatively, we offer our hog roast hire Cartmel service here at Spitting Pig; a great and easy to use service which allows you to hire out our innovative custom-designed spit roast machines for your own uses. We offer hire for as little as a day or as much as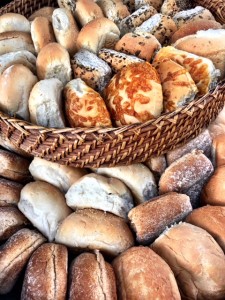 a month, at a daily rate. We offer a range of machines which all suit slightly different uses, so it is best to contact us to work out what would be best for your intended use. Hog roast hire Cartmel is a great way to give your party that extra sense of spectacle and a hog roast is a great talking point – not to mention delicious! We can provide the hogs, although you are of course welcome to source your own. This is a great way, also, to try out our machines if you are thinking of buying one permanently – the cost of the hire is waived if you buy the machine outright.
As you can see, making sure the people of Cartmel get the service they deserve is our number one priority. And we think that we can deliver that by really engaging our customers and making them the centre of their own event. That's why we offer one-to-one meetings for every customer, to ensure they can put across to us their plan.
So don't hesitate to get in touch now, the sooner the better to get planning that special occasion!