We think you'll agree that at this time of the year, nothing quite beats a freshly baked bap stuffed full of mouth-watering hog roast flavours. Fork-tender pulled pork, crisp, golden crackling and sage and onion stuffing topped off with a drizzle of sweet homemade applesauce makes for an unbeatable combination, and at Hog Roast Fleetwood, we're proud to say that we are the best in the business!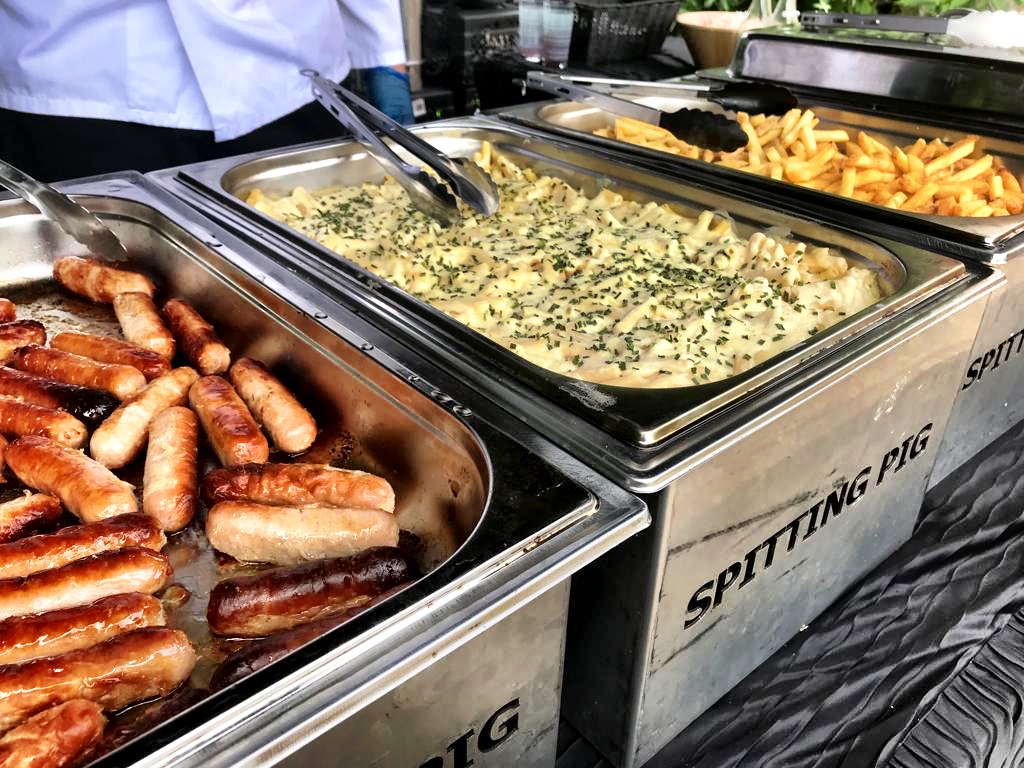 Our irresistible menus are hugely popular all over the country, and it's mostly down to the wholesome ingredients we use, which can be individually traced back to award-winning British farms in the local area. Not only are farm-to-table values extremely important to us, but we believe that exclusively using high-quality, ethically cultivated ingredients makes for an even better meal all-round – and it seems that our customers would agree
But unfortunately, with lockdown restrictions preventing mass social gatherings from taking place, many have been missing out on our delicious spreads. That, at least, was until  Mitchell came up with an ingenious way of getting our food out to the masses while still adhering to the strict rulings.
His idea led the Hog Roast Fleetwood catering crew to have a wonderful time last weekend after being invited along to serve our tasty dishes as part of a hog roast drive-thru experience! Having organised the event in part to lift community spirits and in part to raise vital funds and awareness for a great cause, Mitchell had asked us to choose our favourite menu for the occasion.
Striving to keep things simple so as not to keep anyone waiting for too long, our Hog Roast Fleetwood catering manager made the decision to serve our classic hog roast menu. As the most simplified menu we have to offer, this feast is perfect for events like this one where things need to move quickly. Mitchell loved this idea!
On the day of the event, our catering crew donned their masks and pitched the catering gazebo on-site before throwing themselves into cooking the pig. Before long, drivers started to appear, and after giving Mitchell a donation they pulled up, one by one, to collect a to-go hog roast.