Why choose between a rustic and a beach wedding when you can have both?
For couples who want to have it all, Hemscott Hill Farm's The Barn on The Bay Wedding Venue is the perfect location to get hitched if you're a fan of barn, beach, festival-themed ceremonies or a blend of all three. Surrounded by stunning vistas of the Northumbrian coast and the beautiful Druridge Bay, this dreamy location provides the ideal backdrop for scenic ceremonies.
How do we know all of this for sure? Well, because on the first Saturday of July, Hog Roast Widdrington had the absolute pleasure of visiting the gorgeous location for ourselves, after we had been invited to show off our culinary skills at a beautiful seaside farm wedding.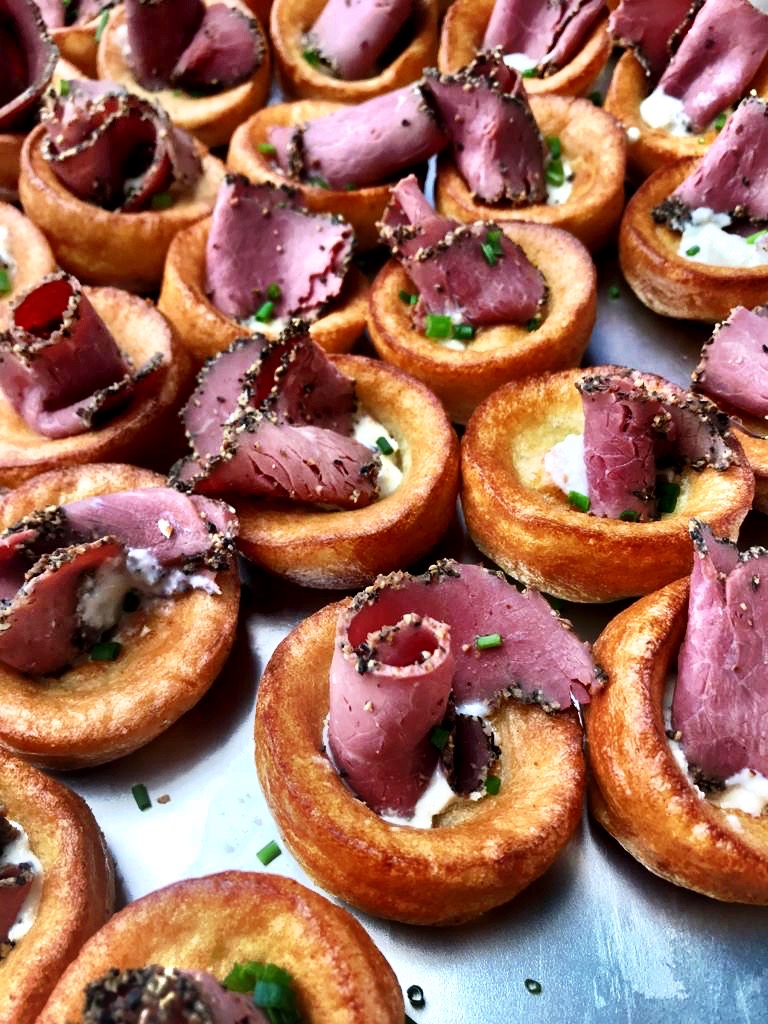 The reception had been organised by the bride, Penny, who had come to us months prior to her big day to ask about the menu options we have on offer that would be suitable for her 100 guests. Our catering manager, James, was a big help to her, and in no time at all, he had recommended the perfect dining solution (the wedding menu 3), which ticked all the boxes Penny had set for her wedding breakfast. Namely, it included a selection of delicious canapés, two main course options, a variety of tantalising side dishes and a trio of desserts for afters.
With the food scheduled to be served at 3 pm sharp and so much to prepare ahead of time, James and the Hog Roast Widdrington team had made sure to arrive at the beachside spot well in advance, which gave them plenty of chance to whip up a mouth-watering feast.
As the guests arrived, they were treated to handmade canapes, which included options of fillet of beef, salmon, halloumi kebabs, chicken satay and duck wraps, which ramped up their appetites for the main course of a whole-roasted free-range pig with all the trimmings or sirloin of English beef, brushed with mustard and served with red wine gravy and Yorkshire puddings, and a choice of salad and potato sides.
Penny, her spouse and the guests all loved what Hog Roast Widdrington had to offer, and with something on the menu for everyone, no one went home disappointed.