Here at Hog Roast Crosthwaite, we're happy to help you to design the menu of your dreams by mixing and matching dishes between our various menus but we may actually already have the perfect menu picked out for you. With one of our standalone menus, you can treat your next party guests to something distinctly different, something mouth-wateringly tempting that'll have everyone talking about your special occasion for a long time to come.
Our newest standalone is our amazing Italian-style Alfresco Menu – a three-course feast for all the senses, with plenty of different foods to satisfy everyone you invite, including antipasti platters, a Hog Roast Crosthwaite hog roast with side dishes and even a couple of our homemade desserts to finish it all off perfectly. It's a taste sensation you can't help but love!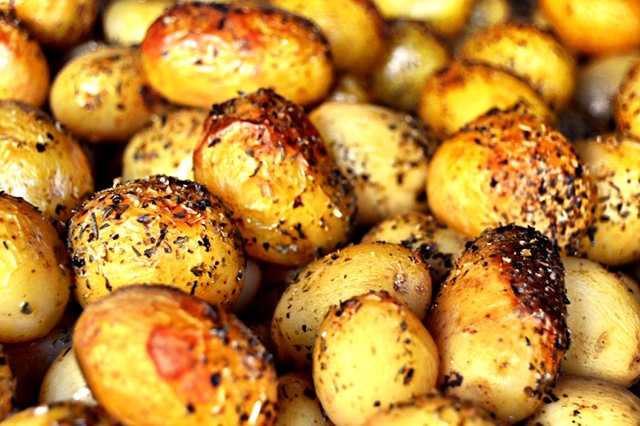 With this menu, we start off by serving a selection of Italian meats including salami and Parma ham and fine cheeses of Gorgonzola, Parmigiano and Buffalo Mozzarella together with ciabatta, herb focaccia, breadsticks, balsamic vinegar and extra-virgin olive oil. Your main course of a traditional, free-range hog roast buffet is served together with our homemade apple sauce and sage and onion stuffing, as well as our salty, crispy crackling but that's not all, as you also get several freshly-made sides included. We provide a tomato and mozzarella salad, a selection of seasonal leaves with spring onions, bell peppers and cucumber and our gourmet coleslaw and you choose in advance whether you'd like to include either roasted new potatoes with rosemary and garlic or buttered new potatoes with chives.
If anyone has any room left, we then serve a choice of puddings buffet-style; when you book our services, you get to choose two from either summer pudding, cheesecake, profiteroles, chocolate torte and tarte au citron, which are all served with cream.
Hog Roast Crosthwaite is a great choice to make when choosing caterers, whether you prefer a fantastic standalone menu like our Alfresco, plenty of pigs in buns, several courses of your own choosing or dishes to suit guests on special diets. Whatever you're after, we've got you covered.