Hog Roast Ullswater provide the finest service for a variety of events from a small private party to a large-scale wedding. We make it possible for our customers to delve into some of the most exquisite tastes around northern England; making Hog Roast Ullswater a popular place for the surrounding residents and people from afar.
During mid-March this year, we were contacted by Matthew who was hosting a surprise party for his girlfriend, which was going to be a surprise engagement as he was going to propose to her, he asked us to cater for this special occasion and we were happy to assist by preparing a delectable banquet.
There was myself, a chef and a server on the job, we got to the venue early to set up and leave plenty of time to spare before all the guests started to arrive, when we go the venue we were allocated a spot in the function room immediately and got to work straight away. The room was decorated beautifully, with ribbons and balloons, and the banquet we prepared finished it off perfectly with its array of colours that lit up the room.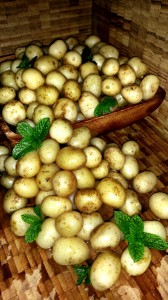 The guests began to arrive and smiles instantly drew on their faces, both overwhelmed by how much effort Matthew had gone to and extremely excited about the tasteful smells and beautiful looking spread we had presented. Once the bride arrived, the party got into full swing and she wanted the food to be opened straight away, she was overjoyed. Our banquet included a large hog roast, fluffy potatoes, gourmet salad, fresh bread rolls and a vast selection off condiments. Compliments were flowing once everyone began to tuck into the food, conversing with each other and saying how delightful the hog was, telling us how succulent the meat was, and how they had never tasted anything like it.
The event was a huge success for Hog Roast Ullswater and after being told by Matthew, his now fiancé Vanessa and a few of the other guests that gave us some wonderful comments how amazing our services and food was, that they will become loyal and regular customers.