Morecambe's stunning views of the seaside and historic promenade that attracts 14 million visitors each year provides the perfect backdrop for the Regent Bay Holiday Park which is just a short stroll away. But don't let the sleepy aesthetic and chilled out sauna at this caravan site fool you, this complex is famed for its Showbar Entertainment Complex, family-friendly activities and its lively arcade which is renowned for keeping the kids amused. Even more excitingly, the park is best known for hosting unmissable yearly events and just last weekend Hog Roast Morecambe was invited to help them pull off their "Dead Famous" end of season owner's party which this year had garnered the interest of 200 people!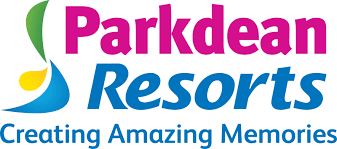 Aiming to make this year's event even more memorable than the last, Katie reached out to Hog Roast Morecambe a few months before the special occasion and after discussing our bespoke packages with catering manager James, she decided on our crowd-pleasing classic hog roast menu. When the news broke that our talented team were handling the food for the night, the guests couldn't wait for the special day to come.
After weeks of patiently waiting, it was finally time to celebrate and working tirelessly, the Hog Roast Morecambe catering crew pitched the gazebo and got started on preparing the buffet of whole slow roasted pig with all the trimmings, locally-sourced free-range chicken, gourmet sausages and BBQ 100% beef handmade burgers which were served up with soft floured gluten-free rolls and wraps as well as a meat-free alternative of grilled vegetable skewers with optionable haloumi for those following plant-based diets.
As music blasted from the jukebox, guests flocked to the buffet table to fill their plates with the highly anticipated grub – and they weren't disappointed! Unable to get enough of the mouth-watering food, they each returned to the buffet table for third and fourth helpings of their favourite dishes on the menu and with many guests taking inspiration from the theme and dressing up as well-loved stars and characters who are no longer with us, everyone remained in high spirits as the evening drew to a close.