Your wedding is your special day- but it can't be done without months of planning and preparing! While you're busy finding the perfect venue, dress and wedding party, let us focus on the food. With 6 different wedding menus to choose from, we are proud to offer something for every style and budget!
Getting married should be the perfect day for you and your partner, surrounded by your family and friends, celebrating your union.  Once you have enjoyed a beautiful ceremony, it is time for the reception- which is a chance to celebrate and enjoy yourself- watching months of hard preparation paying off. The food you decide on serving is one of the aspects of your big day that will stand out the most; good food is the perfect way to bring everyone together, so it is important you choose something that will be a big talking point… and what could be more special than a hog roast, served by Hog Roast Reeth!?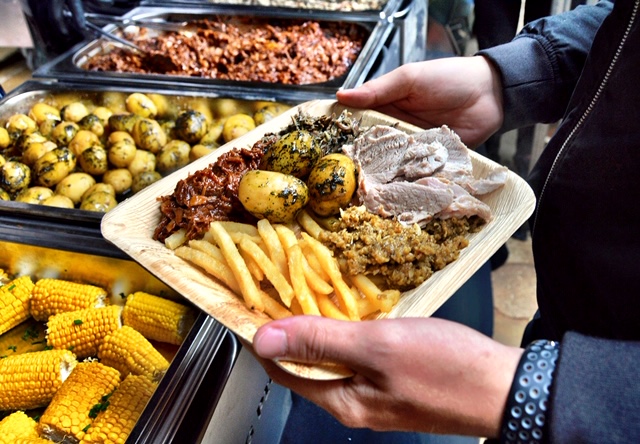 If you choose to have your wedding catered by Hog Roast Reeth, our team will work tirelessly to ensure you have the food you are dreaming of. Whether you want a buffet, a sit-down meal, both, or something entirely different- we are happy to cater your package specifically to you and your guests. We offer 6 different menus, including a range of different main courses, canapes, desserts and drinks. We are also able to cater to many different dietary requirements, including vegetarian and gluten-free. No one is too fussy for our team, and we will ensure there is something for every guest to love!
Hog Roast Reeth also know that a wedding is all about the presentation, so all your food will be cooked and served on-site, usually beginning 6 hours before the reception. Your food will also be served on crockery which will be cleared away by our team at the end of the night.
Are you planning a wedding in the next few years? If so, get in touch today to reserve your place- the sooner the better, as our diary is quickly filling up for the upcoming wedding seasons!