Planning a Christmas party can be a lot of stress. There's the food, the secret Santa and of course the decorations. What's more, each year the planning process seems to come about earlier and earlier so it can lead it a lot of unnecessary stress over what to order and if all of the guests will enjoy the party. Hog Roast Egremont are here to help! We are expert caterers who relish a challenge and love nothing more than to provide delicious food for any occasion. This Christmas why not take a break and let Hog Roast Egremont do all the work for you?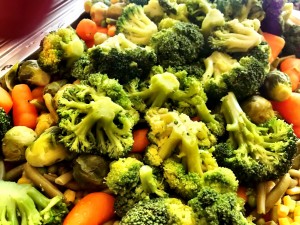 We have an elaborate range of Christmas menus including the traditional turkey, which we roast in our trusty hog roasting machines. This can be served with our chefs homemade cranberry sauce and seasonal vegetables that we roast alongside the turkey. With this style of catering it is easy for us to scale up the cooking process and so we are able to feed hundred if needs be. This makes us the perfect option for your corporate Christmas party to reward your employees for all of their hard work over the year! We are certain that our Hog Roast Egremont Christmas dinner will do nothing but impress!
What's more is our dedicated team is able to alter any menu to suit your needs. Vegetarian guests? No problem we will endeavour to provide a tasty alternative to a turkey dinner that means they still get to enjoy a Christmas feast as much as your meat-eating guests. Just speak to one of our chefs to discuss alternative options and we will go the extra mile to ensure everything is perfect.
Get in touch today to discuss your Christmas catering options, as we all know it is never too early to start planning!