When it comes to finding a caterer for your wedding reception or engagement party, you want to know that you're in good hands, with professionals who care about your wants and needs and who can be trusted and have plenty of experience. With Hog Roast Rash, you get this and so much more. We've been around for many years now and we know a thing or two about providing tasty, great-looking food that's made from fresh, local ingredients and we also understand the need for variety and choice when it comes to our customers and their guests, and we always want everyone invited to be able to enjoy our food.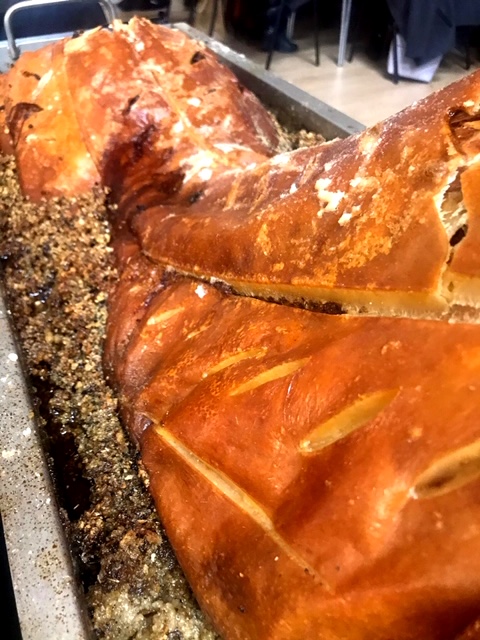 From special Hog Roast Rash menus like our Southern Slow Roast, loaded fries and winter warmer to a menu that includes a starter, main and dessert, we have something for everyone on a romantic occasion. We can even provide delicate handmade canapés to welcome your guests together with a refreshing drink if you prefer, or we can help you to devise your own menu from scratch so that the food you've been dreaming of can become a reality on your special day.
For Justine and Clark's wedding day meal, we were contacted by professional wedding planner Mark some time ago, who wanted to find out exactly what we could provide in order for everyone to be well-fed on the day, including those with dietary needs. With seventy guests invited, and several of them vegetarian or vegan, as well as the fact that the bride herself needing a gluten-free option, we went over our various possibilities with Mark and he went back to the couple to confirm what they would like to be served on the day. When Mark told Justine that we could make our sumptuous pigs in buns and that she would be able to eat them, as to make them gluten-free we would just need to take along suitable bread rolls, as everything else is already suitable, she was thrilled.
Hog Roast Rash catered this lovely wedding day on Saturday, and made pigs in buns that most could enjoy, as well as vegan skewers, homemade starters and desserts and several sides, and the happy couple and their guests devoured the lot in record time.