Hosting a recruitment day can be a great way to hire a new intake of staff efficiently and successfully, which can be necessary when looking for seasonal workers or opening a new venue. To help your event run smoothly, why not hire Hog Roast Newton to cater for the occasion? Here is one menu that our team can provide…
Jade runs an event management team and is currently in the process of hiring a new intake of seasonal staff in preparation for the festive period. Her workload massively increases from October onwards, creating the need for more workers to staff the events. To make the hiring process run as smoothly as possible, she is hosting a recruitment day this September to interview and recruit the new team in one day. To break up what is sure to be a busy day, Hog Roast Newton has been hired to provide a tasty buffet lunch for the occasion, which is sure to go down a treat. Our catering manager James will be on hand to serve a delicious slow-roasted hog, alongside a few additional dishes to create a well-rounded lunch menu.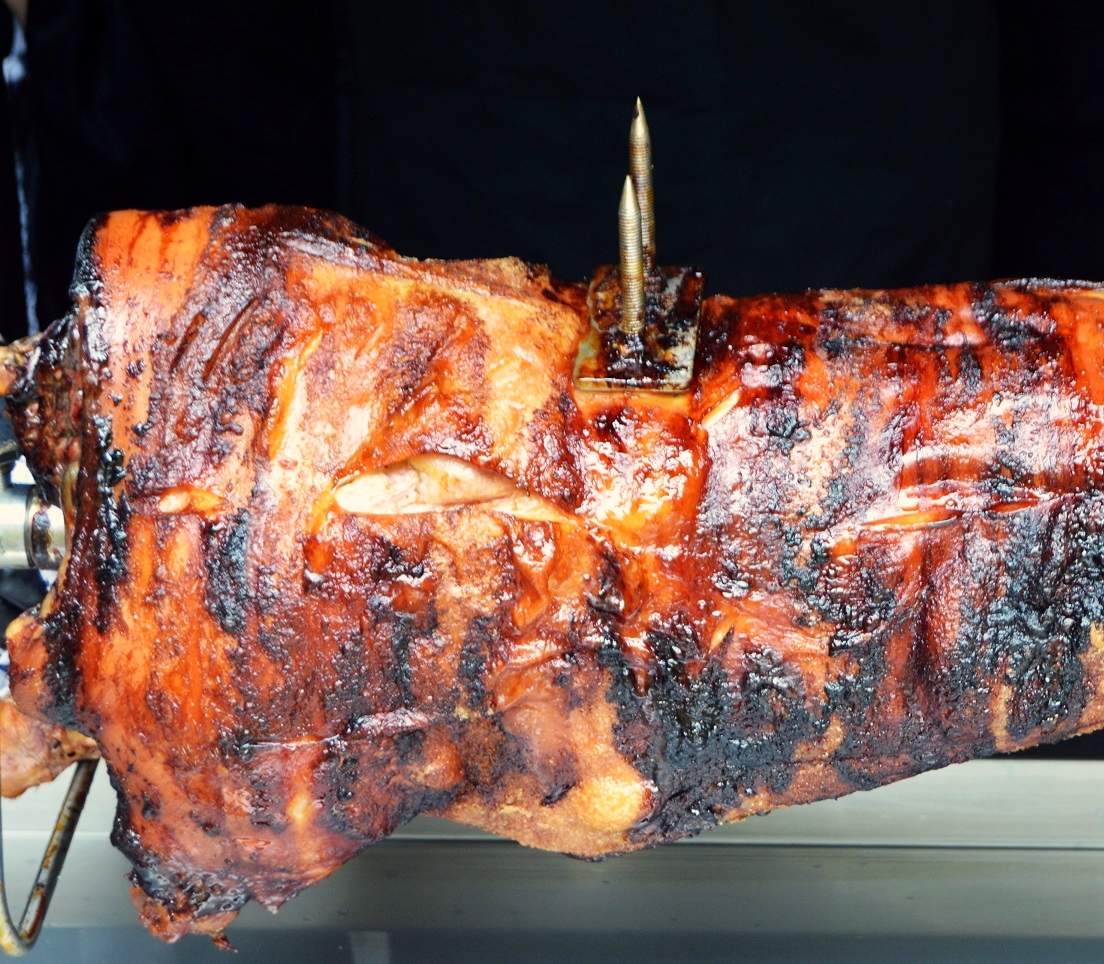 On the day of the event, James and the Hog Roast Newton team arrived at the venue in the morning to prepare for the 1:00pm serving time. We began by slow-roasting the hog and ensuring that it was cooked to perfection before being carved by our chef. Once ready, the pork was served in fresh bread rolls and accompanied by sage and onion stuffing, homemade applesauce, and crispy crackling. Additionally, we served marinated chicken kebabs and veggie sausages to allow the guests to enjoy a variety of main dishes. For the sides, we provided homemade chips and a selection of seasonal salad dishes to create a varied and delicious buffet lunch.
At Hog Roast Newton, we have a menu that is ideal for any kind of corporate event. To find out more, simply let us know your party size, date, and location and we can do the rest. We hope to hear from you soon!