We're fully into the autumn season now, and so Hog Roast Arnside's catering team has been bringing plenty of our customers the most cosy, autumnal dining for their events. To see what our guests have been enjoying, and perhaps what you still could enjoy at your own event this autumn, why not have a look at just a few of our autumn catering recommendations below:
The Classic Hog Roast
It's a staple for a reason. Our Classic Hog Roast menu available for private events brings easy breezy dining to your day. Sometimes you don't need all the bells and whistles for an event, just a good old well roasted golden pig along with freshly made accompaniments, your fresh greens on the side, and a choice of fries with salt and vinegar, or herb dressed new potatoes. You'll get our own made Hog Roast Arnside apple sauce, a perfect condiment for the season, along with golden crackling, and our homemade safe and onion stuffing to enjoy with your hog roast.
It's classic, it's easy, and it's delicious.
BBQ Menu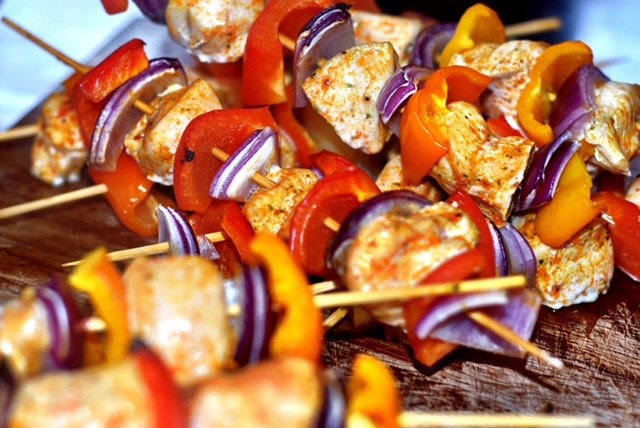 Yes, you read right. Barbecues don't have to be left behind with the summer; you can enjoy a perfect barbecue for your events in autumn still with Hog Roast Arnside. Our gourmet twist on the classic British barbecue brings homemade sausages and burgers, succulent chicken kebabs, juicy ribs, veggie alternatives, pasta salads, greek salads, crunchy slaws, and plenty more to enjoy for your autumn nights.
Even if the weather has drawn in the brilliance of Hog Roast Arnside is that we operate mobile grilling and roasting machines for events, meaning we can easily take your barbecue indoors and give you all of the authentic grilling brilliance you are craving!
The Hog Roast Dining Experience
For your more formal nights of entertainment and celebration this autumn, the Hog Roast Dining Experience is the menu you need. Guests can be welcomed into your events with our canape selection, and then the dinner will be held as a brilliant buffet feast with assistance from our expert chefs carving your meats and dishing out plenty of freshly made foods.
You'll have your pick of two roast meat options with this menu, as well as veggie alternatives and after dinner desserts too. It's one for impressing everyone this autumn!