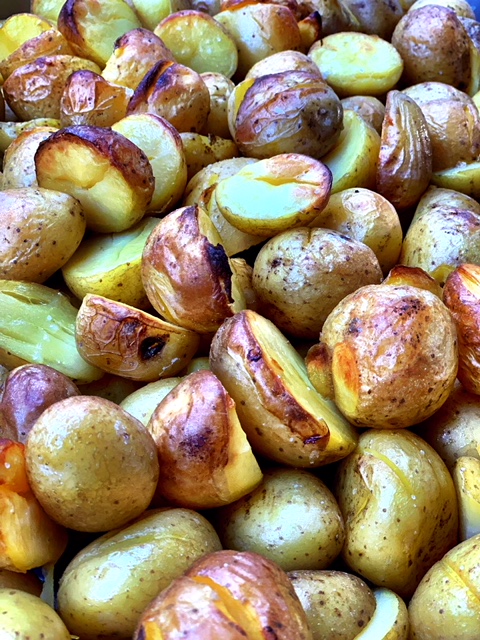 Planning a surprise party is a lot of fun since there is so much anticipation around how the guest of honour will react when they arrive. When it comes to choosing a caterer, Hog Roast Alston Moor has plenty of menus that are perfect for the occasion, ranging from casual buffets to sit-down meals. Here is what you can expect when you book in with our team in 2023…
Earlier this year, Hog Roast Alston Moor was contacted by Andrew to arrange catering for his wife's surprise 40th birthday party. Maria said that she didn't want to do anything to celebrate the occasion, but Andrew wanted to do something extra special and memorable to make sure that her 40th was a birthday to remember! For the party, all of their family and friends were invited, as well as Maria's grandparents who live in Spain. Andrew had created a playlist with all of Maria's favourite music and hired us to serve a delicious menu for the occasion. For the catering, we were asked to serve a classic hog roast, with a delicious meat-free option also on offer.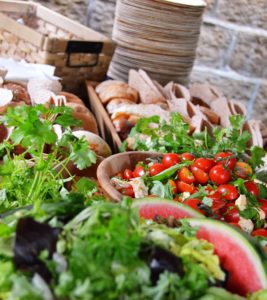 On the day of the event, the Hog Roast Alston Moor team arrived at Andrew's home and set up our catering station in the kitchen. We began by slow-roasting the hog, which was expertly carved and served in fresh bread rolls, alongside sage and onion stuffing, homemade applesauce, and crispy crackling. Additionally, we provided homemade chips, BBQ-pulled jackfruit, gourmet coleslaw, and a selection of seasonal salad dishes, to create a varied and nutritious evening buffet. When Maria arrived at the party she was definitely surprised to see that the event was being hosted for her, and she was overcome with joy and excitement to see everyone! The event was a big success and our catering was just another great aspect to enjoy.
Are you in need of a caterer for an upcoming surprise party? If so, look no further than Hog Roast Alston Moor! Simply let us know your party size, date, and location and we can do the rest. We hope to hear from you soon!