Just like our hog roasts, Jaws is an enduring summer classic that always keeps people coming back for more! When a local outdoor cinema decided to put it on the big screen, so everyone could enjoy some shark shocks in the sun, they thought one of Hog Roast Liverpool's legendary slow-roasted pork sandwiches would be the ideal tasty treat to sink their teeth into! And with our mighty machine being able to cook enough pork to feed 300 people, even if the screening was totally sold out (which, as it turns out, it was!), there would be plenty of pork to go around with enough left over for seconds!
Hog Roast Liverpool's chef jumped at the chance to spend a day cooking pork in the sun whilst watching his all-time favourite film, and together with his trusty deputy arrived at the venue several hours before the screening was due to start, to ensure the pork would be perfectly cooked and ready to bite into before the shark did any biting of his own!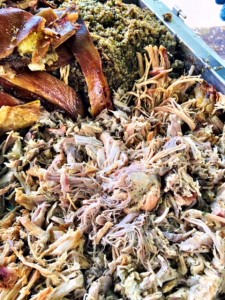 There was a buzz of excitement in the air as the film fans began to arrive and we were on hand to make their experience even more enjoyable with our fab freshly prepared food! Whereas a lot of clients like our hog roast machines the centrepiece for their events, this time we were asked to work our magic on the side-lines away from the big screen. We take pride in our ability to not only provide great food, but also to adapt our style of service to suit each event we are catering for, and as the film got underway, we served our diners quickly and discreetly, to ensure we caused no interference whatsoever.
Our plentiful pork was devoured with great gusto, with many diners returning during the intermission for a second helping before the fear-filled finale! Afterwards, Philippa, the cinema's Event Co-ordinator who had hired us, came over to thank the Hog Roast Liverpool duo for the great pork and super service we provided and since it was such a big hit, she has asked us to come back again for their next classic film screening!