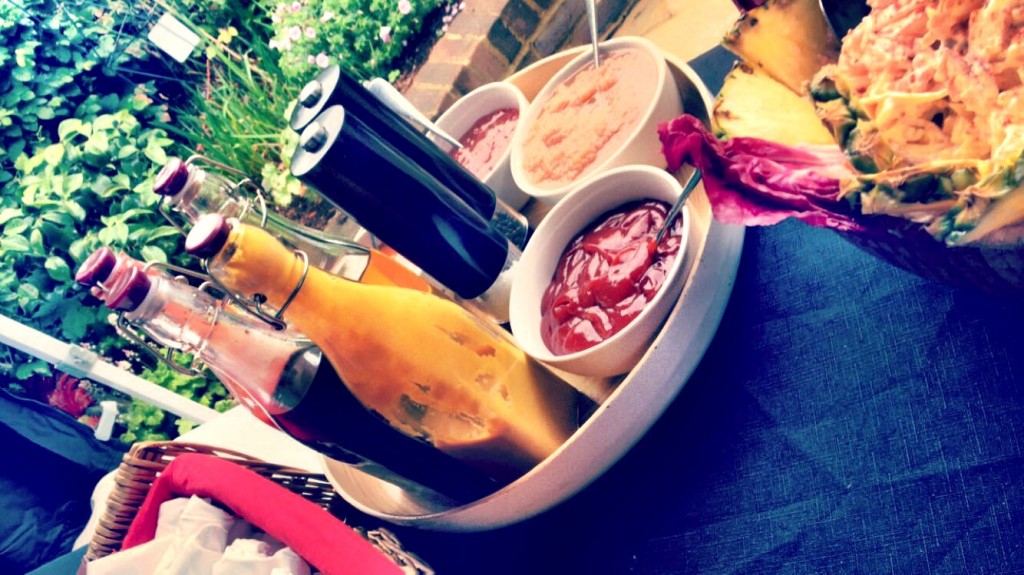 Spitting Pig Northern UK takes great care and pride in sourcing the highest quality and where possible will secure locally reared & grown -produce to ensure that our customers benefit from dining on the very best in taste and freshness as well as helping supporting local business. When pork is the choice of meat, the process of selection starts well before the intended event with the weight of animal being crucial to ensure that the number of guest will have an ample portion with a generous allowance for people whom invariably after tasting the delicious meat first time around need to have another ' fix '.
Fresh Quality Ingredients
Then there is a question of breed is one of the ever more popular rare breeds required. After obtaining the right pig we prepare for cooking by scoring and rubbing a homemade concoction of spices prior to salting and eventually cooking .The cooking time is approx 6 hours dependent of the size of pig and ambient temperatures etc which is monitored by one of our qualified and experienced staff all which leads to the spectacular moment of lifting the pig into the carving position for all the amazed guests to view whilst it is then carved and served. The meat is usually accompanied by fresh apple sauce, stuffing and one of our delicious homemade chutneys served in a fresh bread roll that have been made by a small independent baker based in Kirby Lonsdale.
Lamb is quite often the second choice of meat or indeed chosen as well as pork and again a locally reared lamb is usually chosen and with our base being on the Cumbria border we have access to the fell bred or marsh reared lambs if so desired. As lambs have a lower meat yield than pork (down to lambs being smaller in size) we quite often require at least two lambs to ensure that your guests have a generous portion again like the pigs we prepare the lamb prior to cooking with the use of one of our home grown herbs with rosemary being the favourite. Due to their size lambs do not take as long to cook but as equally tasty and tender and are accompanied by mint sauce – red currant jelly and one of our selected homemade chutneys.
Locally Sourced Products
We generally source our chickens and turkeys from a Cumbrian producer as they offer consistently high quality tasty birds .One of our chicken spits will slowly roast up to 30 birds at a time which on being served are accompanied by sausage stuffing –cranberry jelly etc and we find this option quite a popular choice when two meats have been selected
We offer a variety of beef joints that be staggered on cooking to produce well done, medium rare etc to be ready to served at the same time and again our beef is reared and produced locally with sirloin & topside being a couple of the most favoured cuts which are accompanied with homemade gravy as well as horseradish sauce with yorkshire puddings being a popular option.
Our BBQ's can be booked as a stand alone event or combined with any of our menus and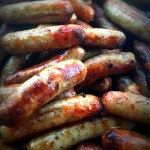 we find this highly popular when children are present (once the adults have tried our homemade burgers and homemade sausages it is hard to save enough back for the kids) with a long list of options that include burgers-sausages-chicken-veg kebabs-seafood kebabs which can be accompanied with drinks and deserts if so required
Why Not Try Something Different?
We have an associated company that deals in obtaining high quality fish & sea foods for the restaurant trade in the North of England so we benefit from this relationship by gaining access to a plentiful supply of grade A Scottish salmon – fresh crab meat –lobsters – tiger prawns –langoustines as well an excellent choice of fish suitable for BBQ's like snapper-swordfish-mackerel- etc which means that if you fancy a high quality fish/sea food element to any of your menus whether it is canapés –starters-main course –display for a buffet or as an addition to your BBQ we would be delighted to provide this .
All our salad and vegetable products that we use are normally purchased in the early hours of the morning (on the day of the event) from one of the largest wholesale fruit & veg markets in the Lake District this ensures that we provide a constantly high quality and fresh offering at your event. As can be seen from above we put a lot of time and effort in to sourcing the best products for your event which then continues with the preparation and cooking by experienced and qualified staff to the same high standard which is our ethos at Spitting Pig Northern UK as we have found this the best and only way to produce memorable events time and time again.