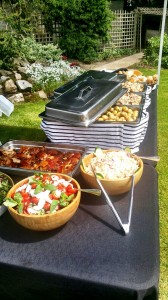 Based in the heart of the Lake District, Spitting Pig Northern UK has been providing hog roast Lake District event catering and first-class Kirkby Stephen hog roasts all over the Lakes, providing first class hog roast catering using only the finest fresh local ingredients. This has enabled us to establish ourselves as one of the top catering companies in the Lake District. We can provide you with a unique and delicious hog roast for as many or as few guests as you would like, low numbers is not a problem for us just as several hundred is not either. It really doesn't matter how big or small you want your event to be, we will provide you wish the finest hog roast catering experience money can buy.
From the moment you pick up the phone to make your first enquiry, our team will work with you to make sure that every detail is exactly how you want it to be.
We have been providing this service to people all over the region for many years and have gained an exceptional reputation for providing the finest food and service around. So why not look into having a hog roast provided by our fantastic team at your next event. We are sure you will not be disappointed at the quality and value of the service we provide.
A High Class Catering Service
While we specialise in hog roasts, that is not all we offer. You can also choose to have beef, lamb, poultry or any other BBQ food cooked to be slowly cooked at your event, it really is all down to you. We also have our own fresh fish business delivering to hotels and restaurants throughout the Lake District and can supply you with a great and diverse range of fish for your bbq or more formal meal. We at Spitting Pig understand how important every minor detail is when you are organising an event, which is why we will work with you every step of the way to make sure all the details are exactly how you want them to be. You even get to decide what side orders you want, from fresh side salads and coleslaw to home baked bread and tantalising deserts.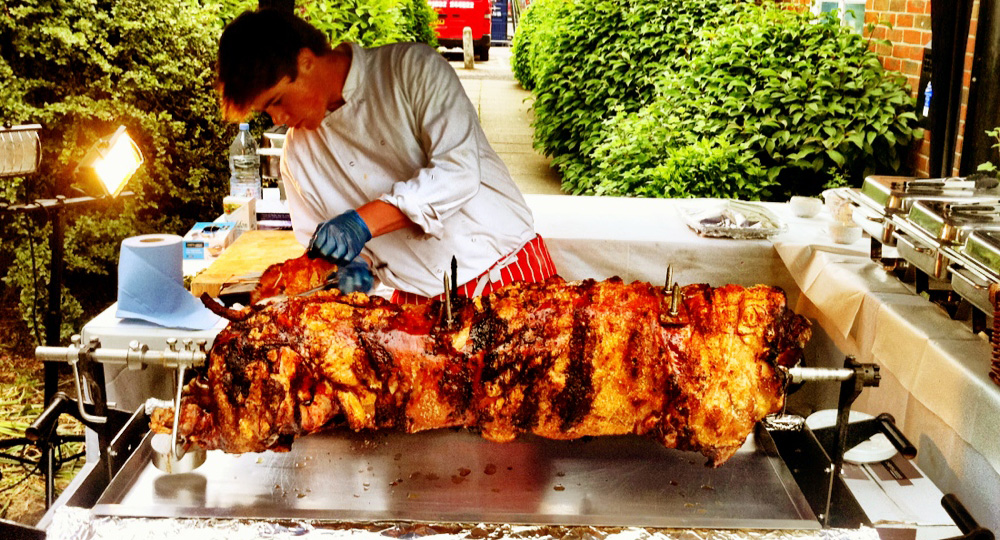 A hog and spit roast really is an excellent choice to have at your next birthday, corporate event or even wedding. No matter what the occasion, are menus have been specifically designed to be flexible and offer the best choice of delicious food in the area. No matter how many people you wish to cater to, you will be amazed at the succulent food we have to offer and the fantastic value too. You can choose what type of meat you want to be slowly cooked to delicious perfection on our specially designed machines
The Increasingly Popular Hog Roast
Once you have decided how you want your menu to look, we assure that we will only use the freshest possible ingredients and all of our meat has been reared in the most ethical way possible. Our dedication to only cook and serve the finest quality food really proves worthwhile once we see the delight on our customer's faces while they are eating our delicious hog roasts. Not only are they delicious, but they also give your event a fantastic spectacle and talking point that will be appertained by your guests. The sight of one of our succulent Carlisle hog roasts being slowly roasted right in front of your eyes, then served directly to your guests is an experience that you will not get with other catering services. Not only that, the smell and sounds that accompany this will sure to leave your guests salivating and demanding more.
Not only do we offer delicious food and a truly unique catering experience, we also will provide you with exceptional customer service. All of our staff are fully experienced and skilled in delivering customer care and will happily help you whenever possible. Our chefs are fantastically skilled in hog roasts and our waiting on staff are the most experienced around. We will also arrive to your event hours before your event is due to begin to set up all the equipment and discreetly clean up afterwards. When you choose Hog Roast Kendal, there really is nothing you need to worry about, we will deliver exceptional service and food every time.
Read More... hide