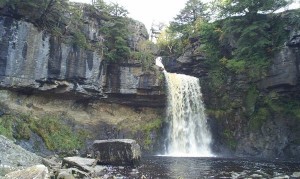 Ingleton is a lovely village in the Yorkshire Dales nestled on the slopes of 1 of Yorkshire's 3 peaks. It has a varied natural landscape which attracts an abundance of walkers, climbers, Geologists and all manner of nature lovers. It also has plenty of activities to keep people entertained whatever the weather, including a heated outdoor pool and an indoor bouldering and climbing wall.
Whether you are venturing outdoors or planning some indoor entertainment, the Hog Roast Ingleton team have the menus, equipment and experience to make your day extra special with our unbeatable hog roasts and freshly prepared food.
Great Food for All Occasions
 Just as being in Ingleton gives you the opportunity to enjoy doing what you love come rain or shine, here at Hog Roast Ingleton we are able to provide you with a consistently high level of food and service whether you are hosting a large outdoor event or a smaller indoor gathering. Our menus and the way we present the food may differ from event to event depending on your requirements, but the quality of our ingredients and attention to detail always remains the same.
If you have a birthday celebration on the horizon and you are in need of a caterer who can give you great food in  an outdoor location after you and your friends have spent the day exploring the Ingleton Waterfalls or White Scar caves, we have the flexibility and skills to provide it.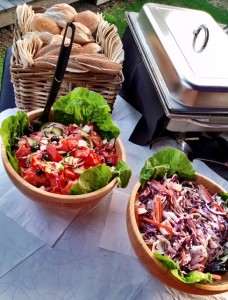 We are equally at home cooking indoors for more formal occasions such as weddings and corporate events and we have a whole host of comprehensive and varied menus complete with starters, desserts and canapes, all prepared at your venue using the best locally-sourced ingredients.
When we are planning our menus, we don't just focus solely on our unbeatable hog roasts. We take all tastes and dietary requirements into consideration and have a creative range of vegetarian options, alternative meats and gluten-free substitutes to ensure everyone has a great meal.
Whatever event you are planning in Ingleton, Hog Roast Ingleton can help you make the most of its scenic locations by cooking up a storm outdoors, or dazzle your guests at an indoor event with our exciting and elegant menu options.