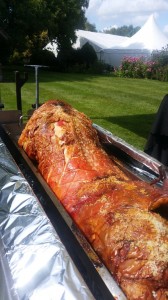 Kendal sits on the edge of the Lake District National Park and makes a superb base from which to explore this beautiful region for all those countryside lovers out there. Kendal, the town itself offers much to the resident and visitor alike. The Abbot Hall Gallery is one of Britain's finest small galleries and resides in a beautiful Grade I Listed building.
Why not take a walk to the ruins of the 12th Century Kendal Castle for a stunning view of the town and also find out some historic facts about the town too. Kendal has a good range of varied shops, both individual, privately owned and also well known names sell all manner of gifts to treat your loved ones with, clothing, food to treat yourself with, books and toys. Kendal has a superb range of lively yet friendly pubs, restaurants and eateries as well as a range of quality high class accommodation in the form of hotels and B&B's. The Brewery Arts centre has an excellent year round programme of events, plays, theatre and music concerts to suit all tastes and can be a great day out. Historical buildings, fine bridges, riverside footpaths and beautiful views, it's all here in Kendal, Cumbria.
The Best Hog Roasts In Kendal
Hog roast Kendal catering suppliers make the ideal choice when it comes to hosting a party or event where feeding a large number of guests needs a simple but stunning solution a whole grown pig can feed around 150 people whilst a small suckling pig can offer enough meat to feed 25 hungry eaters so we really can offer food to cater any number of people, of course when the numbers increase past 150 people we can offer two , three or even four pigs to feed the amount of guests you have invited with hog roast Kendal catering there is always more than enough to go around and even enough for seconds for the people with the bigger appetites when it gets to events with hundreds of guests the though of a second meat option usually crosses their mind as you know not everyone is a fan of pork but we supply a range of meats that we can cook on our machines Chicken being an extremely popular option because everyone likes chicken right? We even have a couple of options for the vegetarians out there so they can also have a delicious meat free meal. A family run business, hog roast Kendal takes pride in offering a personal and bespoke service to the people of Kendal and Cumbria. We have extensive experience in catering for weddings, corporate events, christenings and garden parties. Large or small, we have a hog roast Kendal BBQ package to suit your requirements.
All our meats and produce are sourced from quality, local suppliers with whom we have built an enviable reputation for freshness, quality and the taste of our meats. With a hog roast to suit every budget and a range of menus and packages for all occasions, Kendal hog roast can make your event a resounding success every time.
Leaders In Our Field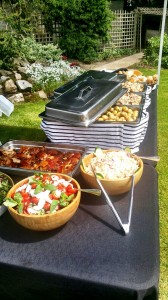 At hog roast hire Kendal we aim to suit your individual needs. We can supply simply the hog roast and the hog roast machine or we can arrange the whole party complete with marquees, decor, chefs, catering staff, cutlery, tableware and napkins! Or why not opt for the Hog Roast hire Kendal BBQ Buffet option where we roast a range of tasty meats such as pork, beef, lamb, turkey, chicken and fish and serve it all buffet style with quality breads, salads, drinks and desserts. It really is your event and we are happy to cater as little or as much as you wish.
At Kendal hog roast, our experienced team of caterers can advise you on size of the pig roast Kendal, suggest venues and ideas and help you get the most from your day, on time and on budget.
With a Kendal hog roast there is never any stress at your event, it really is one of the simplest yet tastiest options when it comes to feeding a hungry crowd. The whole hog roast is supplied fresh from our butcher directly to your event and roasted on an open flame right in front of you and your guests. An impressive centrepiece to any event, the smell is incredibly mouth watering and the results are more than worth the wait! Contact Kendal hog roast today to discuss your requirements.