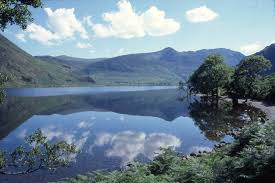 We have recently set up hog roast Keswick and we are slowly developing into being a well know in the towns, we have been getting a wide range of events to cater for and all have been real good fun. We have wanted to set up hog roast Keswick for awhile now and setting up hog roast Keswick has been an amazing experience and we can't wait for more. We recently had a 16th Birthday Party we had been selected to attend to and we had a polite young man call us up wanting a Hog Roast for his Son's party and he thought it would be perfect since he loved meat even more than his Dad. We discussed with him that we could Spit Roast a pig that could feed the whole party and more, he seemed more than pleased since the family could have pork sandwiches the next day.
We set up our serving tables and machinery bright and early in their garden since the pig takes 6 hours to fully cook due to the fact we cook from scratch, none of us at hog roast Keswick pre-cook it for awhile then finish off since that is not how it should be cooked. the meat develops by slowly roasting in its own juices and then served hot with apple s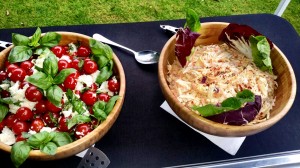 auce stuffing and home made onion gravy if the meat is not cooked on site from scratch you can find yourself catering your guests with meat that has become bland and chewy and will only be a disappointment to your guests, we only use the best ingredient and freshest produce to perfect our meat. We take pride in our roasting which is why we are highly recommended by everyone we have catered for in the past we are flexible and are able to serve your guests at anytime of the day whether this means we turn up at 2am in the morning (yes we have had to do this before) or not, we are more than happy to do so with a smile on our faces whilst we serve plus if you are having a hog roast for the first time you want it to blow you away and that is how we roast.
As we were doing our hog roast Keswick roasting the family gathered out in the garden for the boys birthday party to watch and talk, it was lovely since the whole family was over for the sons, grandsons, etc 16th Birthday. We set up the serving station with Fresh Apple Sauce, Freshly made Stuffing and Soft Floured Bread Rolls. We also placed Napkins and Plates in case they wanted to have the bun in their napkin or on a plate where they can have two. We were nearing serving time and the Birthday Boy arrived astonished to see all his family and a pig being roasted. We carved into the pig carving off the crackling and cutting the meat into chunks to be placed onto the soft buttered rolls with a dollop of Apple Sauce, a dollop of Stuffing and some crispy crackling on the side. We served the Birthday Boy first and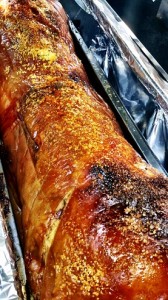 then he bit into the soft bun he gave a loud Mmmm and then we dished out the rest of the family some delicious treats for them to enjoy. Each time a member of family bit into one of their tasty treats there was a complement or sound of approval. We had everyone come back for seconds and some of the hungrier men for thirds, it was great the fact that they loved it that much.
We put the left over food on a couple of plates and cleared all of our mess away and left the guests to enjoy the rest of the event, there was plenty for sandwiches for school the next day and for work. We have been back for another Birthday Party for their Daughter who turned 21 a few month later a great result!