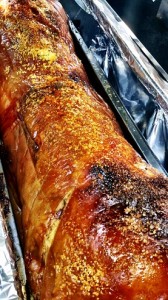 Lake District hog roasts is proud to be a part of the lifestyle in the Lake District and be a part for the glorious hog roast Lake District we have spent many years working on hog roast Lake District and it has had such an impact on us providing us with a chance to share a thing we love and to show people that hog roasting is still around to this day it wasn't just a thing of the past. We feel we have really proven ourselves and made an impact on other hog roast hire Lake District catering companies in and around the surrounding areas of Lake District we have slowly cemented our place in the industry and are now a regular catering company for people in need of a catering business to make their event sparkle with joy. I can still remember the first event we ever did as pig roast Lake District caterers.
Leaders In Our Field in The Lake District
It was a Wedding service and we went all out and did our Wedding Menu we supplied real crockery royal Dalton plates and real cutlery and also glasses for the guests we also had to lay the tables that the guests were sitting at, once the guests started to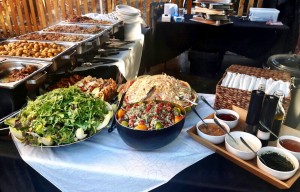 arrive one by one we had waitresses serving Canapés to the guests giving them a little taste of the great food we had created for the day with miniature burgers cheese and a dab of ketchup these seemed to be an extremely popular canapé along with hot roast beef with good old Yorkshire puddings and a small dollop of horse radish sauce and after the wonderful hog roast to feed 100 guests we plated up our choice of two Desserts this was an alternative to the wedding cake and cheese board that was later served too, so we then later presented their Wedding Cake with cream and berries with a strawberry sauce on the plate and a sprinkle of grated chocolate on top this was offered to people that wanted some after the feast they had eaten earlier on in the evening, Whenever I attend a wedding the most exciting part of them for me has most certainly got to be tucking in to the food. Our excellent chefs worked 110% since it was our first event in the Lake District so we had to make it perfect. The Canapés were presented with a delicate touch and looked very divine, by doing this it looks very professional and very tasty. Everyone enjoyed all the Canapés almost all of them were eaten.
When we moved onto the main course everyone was excited even me they decided they wanted a Spit Roasted Pig with Apple Sauce, Stuffing served with its own Crackling and Spit Roasted Chicken with Stuffing and Onion Gravy and both of these delightful dishes were accompanied by Jersey New Potatoes glazed with Delightful Herb Butter and three fresh scrumptious Salads; Cherry and Beef Tomato Salad, Spring Green Leaf Salad and Coleslaw Salad which they all sound very tasty and were very tasty. The main course was the best it was decided by all the guests, they adored it and we were very widely complemented it.
After the big feast of the main course we dessert options were sticky toffee pudding and profiteroles were on the Dessert menu and all the guest was mind blown at the presentation and the taste of the pudding, there was clean plates all round. After the puddings their was toasts from the Best Man and then the Bride and Groom cut the cake, a couple of people went up for cake all the rest was full from the banquet and take a piece to go. The Bride and Groom decided to give us all a piece of cake to say Thank you for the services their Wedding wouldn't have been the same without us and that was very special to us that event made out journey of hog roast hire Lake District grand since we can make everyone feel like this about their event also the Wedding cake was very tasty.
The Best Hog Roasts In The Lake District
Along the years we have catered for all types of events yet have come away being widely complemented and feel happy knowing we have made an event very special by cooking up a banquet or feast that everyone can enjoy and we can not wait for some of the exciting events that are still to come as a hog roast Lake District style is something everyone can enjoy.