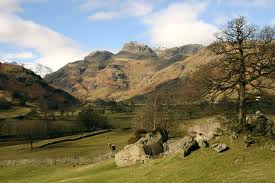 Being a hog roast Langdale chef I get some pretty wacky jobs that come my way, I have been asked to work in football grounds, parks, birthday parties, weddings but not once have I ever experienced what happened to me at my last job working in Langdale as a pig roast Langdale chef. I received a phone call asking if I could cater for some soldiers, I instantly answered sure, anything for our boys out on the front line. I asked where they were based and which part of Afghanistan they had served. The voice on the phone replied that these weren't the type of soldiers I was expecting. After the booking was pencilled in, my mind was racing as to what could possibly be in store for me at this hog roast in Langdale. I arrived on time at the Old Dungeon Ghyll, a beautiful little place that resides in the valley. It was originally bought by Professor G. M. Trevelyan who very kindly donated it to the National Trust. This information was provided to me by the barmaid whilst I enjoyed a pint of local beer. Whilst I waited the chap I had spoken to on the phone came from behind me and shook my hand. He told me more about what he required from me at the event. Basically, I was catering for Larpers. I had no idea what a Larper was until I found out that it was a themed get together for a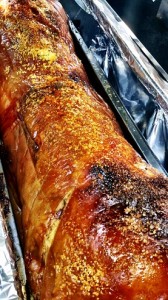 bunch of friends that liked to dress in war costumes and re-enact battles from years gone by.
Unfortunately I wasn't up for dressing up in surplus costumes and speaking like a medieval chef but I was going to prepare the feast for the maidens and knights that probably work in banks during the week! Who am I to judge though? I began working as a hog roast caterer around five years ago and have loved every minute of it, I first got into it after my friends father who; worked as a butcher for many years used to invite everyone around to his house to have one of his famous hog roast Langdale catering. The Langdale hog roast was an interesting experience as the guests wanted only the meat and no extras for the full old-time experience. The accents and role play that some of the guests went to was somewhat extreme and did raise a few eyebrows from the local inhabitants and hikers that frequent the Old Dungeon Ghyll.
As the day progressed, the guests were getting quite merry on the home made mead that the owner had made in the past week. The guests drank and wound down slowly.The hog roast Langdale style catering was made specifically for the event, there were no sides, fancy sauces or accompaniments, just a plain, succulent pig that had been slow roasted for around four hours and had the crisp skin that is time honoured. I stuffed the hog roast hire Langdale with some plain sausages and enjoyed these myself as a little taster and my 'check' to see if the hog is roasted…that's what I tell the guests anyway! The event was a marvellous thing to witness, all these people battling it out on a field and pretending to stab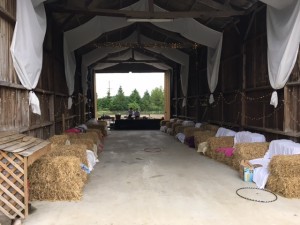 each other, horses stood at the sides and watched as people charged and ran all over the place living out a historical fantasy. I'm glad that this type of event exists and it's nice to see that some people enjoyed history in school and didn't just use the lesson to catch up on some sleep!
Apparently, the reason they had chosen to have the event and hog roast in Langdale is due to the Neolithic history that the land has, it also produced an awful lot of stone axes in hundreds of years gone by! There were also a lot of Neolithic pieces found in Langdale such as stone cups and wrist guards. These are the types of things they find on Time Team, fascinating stuff!
I still get great job satisfaction out of working as a hog roast caterer, I enjoy meeting people from all walks of life as well as seeing the look on the customers faces when they delve into their roast pork sandwich, its completely priceless.
Still, I think I prefer to see my clients dressed up in medieval clothes and having pretend battles in fields before tucking into one of my hog roast hire Langdale food whilst drinking home made mead from a goblet, Langdale will not be forgotten in a hurry.