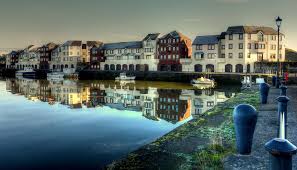 As a hog roast chef it's not always the case that jobs come your way that can fuse one or two of your favourite hobbies. I am lucky enough to share one with you from earlier in the year. In July I received a call from a festival promoter regarding my skills, I instantly had visions of being stood in a muddy field with students sliding around me getting soaked by rain. I enquired a little more after swallowing the lump in m throat. It's the Maryport Blues festival, are you available in July? The voice asked. Instantly I accepted and couldn't actually wait as I had heard many great things about the festival through press and word of mouth. I was asked to cater for the artists backstage which; delighted me as I would be catering to some of my musical heroes!
Blues music has always been one of my passions and I quickly looked up the festival line up and got ready for mass catering! I have worked as a hog roast Maryport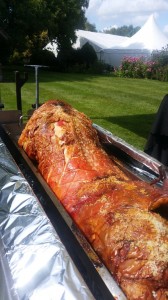 chef for nearly 15 years and take real pride in my work, I have catered at festivals before but they have usually been very wet and not really my type of 'scene' crowd are usually off their heads on some type of substance and not too interested in what I have to offer. Catering at a festival as a hog roast Maryport chef is slightly different to when I cater for corporate or private events, the main difference is that I have to be very quick off the mark to fill orders and not leave anyone standing. There's nothing worse than having to wait for ages whilst supposed 'fast food' is prepared in front of you.
After finding out that my hog roast hire Maryport catering was going to include diners such as Buddy Guy and Chuck Berry, I quickly realised that I would need some of the real deep-south treatment for my hogs. I spoke to my supplier and arranged for 2 large hogs to be ready for the festival. As Buddy Guy and Chuck Berry had played on the Chitlin Circuit (famed club circuit for blues, usually serving cheap cuts of pork known as Chitlin) in the southern states throughout the fifties and sixties, I knew that they would know their pork so my roast would have to be the absolute best. I arrived on the morning of the festival where all of the other caterers were setting up and was ushered behind the stages and into the artist's area. I saw a few roadies milling around smoking cigarettes and carrying road cases into the stage areas. I was asked to set up behind the dressing rooms in the drinks tent. There were hundreds of bottles of beer and water chilling ready for the artists. As roasting a hog takes a number of hours, I decided to start early and slow roast them I had added a southern style barbecue marinade to the hogs the night before as this would give a real taste of the south. I injected the two hogs for maximum flavour using molasses and syrup mixtures, then scored both hogs skin.
Whilst the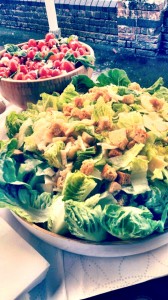 festival started and the fans arrived by the truckload, my hog roast hire Maryport started brilliantly, I saw artists glancing over at me as the delicate roast pork aroma filtered into the dressing rooms and around the site, I could see Chuck Berry looking in my direction with fondness for the smell that encapsulated all.
After their sets the artists would come off stage to the sound of 5,000 sets of lungs screaming for more and settle down to one of my roast pork sandwiches and a cold bottle of beer. I must admit, when Chuck Berry and Buddy Guy both walked over at once, I mentioned to them that I was a big fan and I wasn't sure who to serve first! Buddy Guy being a complete gentlemen, said the Chuck Berry should go first, then muttered 'age before beauty' as a joke to which they both laughed! I managed to get both of their autographs on some of my LP's that I bought with me and a photo taken too.
The Maryport hog roast was one time of my life that I will never forget; it's not every day that you get to serve a delicious roast pork sandwich to two music legends. This has been my favourite job as a hog roast chef in my career. How do I know it was delicious? Chuck Berry and Buddy Guy told me so.