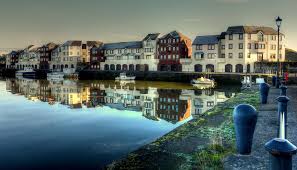 Maryport has  Roman roots but grew from an unassuming fishing village to a major coal port during the 18th century and was a major seafaring centre in the Victorian era. Today this Cumbrian harbour town's nautical and Roman past is celebrated in Maryport's Maritime Museum and Senhouse Roman Museum and the harbour may not see as much action as it used to, but it is still a charming place with lovely views of the sun setting over the Irish Sea in the evenings.
Just like Maryport itself, the Hog Roast Maryport team have always been huge advocates of celebrating our heritage and we do it every day by utilising the same ancient slow-roasting cooking method as our ancestors. We have however taken this traditional cooking method to a whole new level with our advanced hog roasting equipment and contemporary menus.
Great Food for All Occasions
 The spit roasting method of cooking meat may date back generations, but Hog Roast Maryport's hog roasting machines are the most modern pieces of equipment available. We have an impressive range of machines in our possession, which are designed to be used in a wide variety of indoor and outdoor locations and can be easily transported to any venue in the area.
Our menus are equally modern and are cleverly designed to cater for all tastes and dietary requirements. We offer a tempting selection of alternative meats (all sourced from ethical, local suppliers), as well as full 3 course meals, vegetarian dishes and our own handmade canapes. Our hog roasts are the best in the area, but if you would prefer another option, you will be spoiled for choice with what we have to offer.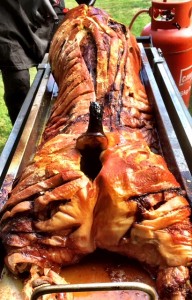 All of our dishes are prepared using the best locally -sourced ingredients and prepared from scratch at your venue in full view of your guests. From bountiful buffets to fine dining experiences, we can provide fantastic food for all occasions in Maryport.
Hog Roast Maryport can give you and your guests a great dining experience for your wedding reception, birthday celebration or office party whilst you relax, enjoy the food and watch the sun set over Maryport's historic harbour whilst our friendly team take excellent care of you.