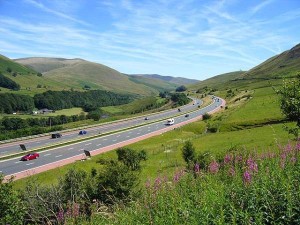 The Cumbrian village of Tebay always seems to have been linked to developments in transport and infrastructure. It came to prominence in the 19th Century when an important railway junction was built next to the village and today of course it has cars whizzing past it on the nearby M6, with many drivers having a pit-stop at Tebay Services.
It is unfortunate that most people only experience Tebay as they are passing through it, because once you get away from the motorway, it has some stunning scenery and the open hills of the Howgill Fells are very popular with walkers.
If you are planning on staying put in Tebay and hosting an event here, the Hog Roast Tebay team can help you make the most of the scenery thanks to our talent for providing fabulous fresh food in any outdoor location.
Great Food for All Occasions
 The Hog Roast Tebay team can cater for any occasion in the area in both indoor and outdoor venues. Our menus may change for event to event, but our attention to detail and desire to give you and your guests an unforgettable feast never alters.
When it comes to high quality hog roasts, we are very proud of our reputation for being the best in the area, but it is by no means all we offer. From large buffets to elegant 3-course wedding menus with canapes, we can do it all.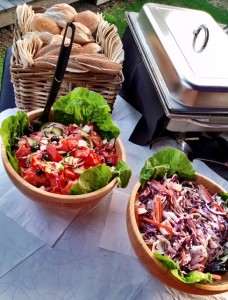 Our hog roast machines are capable of cooking large volumes of tender pork in one go, as well as the varied range of other meats on our menu, including beef, lamb and chicken. If you are a fan of doing a spot of freshwater fishing in the River Lune, we can also treat you to some of our fantastic whole roasted salmon, as well as a variety of meat-free options if you have vegetarian guests.
Tebay is definitely a village worth travelling to ,rather than just through it, and if you do decide to host your special occasion here and you choose Hog Roast Tebay team to do the catering, you will be very glad you did. With menus to suit all tastes, the flexibility to cook in your ideal location and the ability to adapt our service style to suit the theme of your event, why go anywhere else?