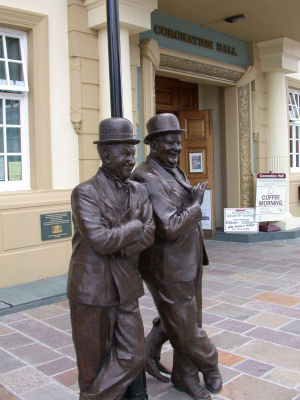 Let me guess, you are reading this right now because you are doing a bit of investigation work, right? Investigation into hog roast hire Ulverston facilities, perhaps? Well, that could mean that you are looking for someone like me. Yes, when it comes to anything pig roasting related in this Cumbrian town then that is very definitely my department. I remember when I first mooted the idea of becoming a hog roast Ulverston caterer to family and friends. They thought it was hilarious for some reason. Maybe it was because they all had safe jobs in banks, offices and shops…so for me to do something not as boring seemed quite amusing to them.
I didn't care, I had been a fan of hog roast ever since being at a hog roast garden party a couple of years previously. I watched the hog roast caterer very carefully and I was transfixed. It looked like a great way to earn a living and do a bit of travelling to boot. And of course, the food tasted brilliant. I was hooked, so when the chance came about to be the hog roast hire Ulverston caterer, I simply couldn't let the opportunity pass me by. So, here I am. A fully fledged hog roast Ulverston chef for hire!
The Best Hog Roasts In Ulverston
Until I got the job, I must admit that I had not been to Ulverston that often. I think I'd been there a couple of times with my folks to see the Laurel and Hardy Museum years ago, but not since, so it was good to get reacquainted with the place. I'm so glad that I got the chance to serve the people of Ulverston because this really is a great place. The people are lovely here and there is always something going on. It is a festival town, after all. And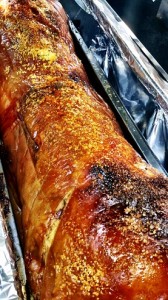 with eleven thousand people here, there's usually a good excuse for a hog roast Ulverston event to be arranged, and I am more than happy to be asked to provide the food, of course!
So, that's how I came to be an Ulverston hog roaster, available for any sort of event where the people of this fine old town need a roast of the hog variety. I certainly don't miss any opportunity to promote my work and I'm always asking what they've got lined up in the way of birthdays, anniversaries etc. 'You could have a hog roast party for that,' I will often say to people, and very often they do get in touch and book me!
So what are they getting when they book me for an event? Well, they are not getting a caterer who actually cooks, not someone who just prepares a few sandwiches! They are getting someone who is an expert in their field, who knows how to cook a hog roast to absolute perfection and acts in a totally professional manner at all times during the function. They are getting a caterer who spends a fair amount of their time actually sourcing the very best quality meat for their function and that will take care of every last detail, ensuring that the food cooked at the event is delicious and memorable rather than dull and forgettable.
Leaders In Our Field
That meat I talked about really is the best. A cheap selection of meat really lets you down flavour wise, so it's a false economy. I don't do cheap meat; I select a quality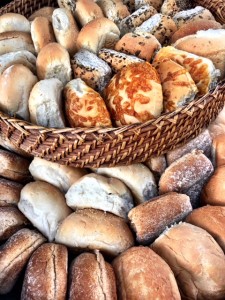 whole pig every time. I have a good supplier near Ulverston who rears great pigs, so I know that this is meat I can trust. The cooking of the hog roast is a real labour of love. An Ulverston hog roast needs me to cook it for a whole six hours. You see, there is a lot of meat on a whole pig and that means that the cooking time needs to reflect that. But you also need to slow roast the meat to ensure that the flavours really get a true chance to shine through. Only slow roasting results in those unique, juicy flavours and incredible crackling that make hog roast so special.
I find the best meat and I cook it to the highest possible standards. Sounds expensive but it is not. Hog roast really is great value too, especially when you consider that I can serve around a hundred people from the one whole pig. These are generous servings, too. Ulverston may be Stan Laurel's home town but when it comes to great catering, hog roast is no joker.