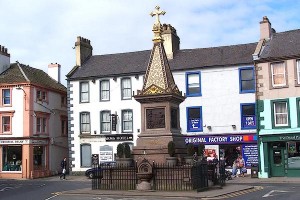 Roll up, roll up! If you are looking for an all round culinary delight then I am the person you need to speak to. I am the hog roast hire Wigton caterer and I can bring you pork that is out of this world, stunning cooking apparatus and crackling to die for. Impressed? You will be, or at least you will if you organise a hog roast Wigton event with me as the star attraction….well, maybe not the star attraction. Being the chef will do just fine for me. I think you can gather that I am over the moon to be the hog roast hire Wigton caterer and I love every single event, function and party that I cater for. Wigton is a smashing little town and I really enjoy bringing the wonders of spit roasted pig to the five thousand people who call this town home.
The people of hog roast Wigton know a thing or two about great food because this is a market town with a fantastic livestock market, and that is perfect for me because great quality meat is the name of the game when it comes to cooking the perfect hog roast. I am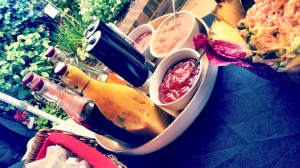 firm subscriber to the school of thought that believes you only get fantastic tasting food if the ingredients are top notch. It applies to all cooking but, when your signature dish only has one ingredient, it is absolutely essential. That's why I have a great relationship with local suppliers who make sure I only get the very best pigs. And of course, each one has to be properly reared and well looked after. Nothing but the perfect pig for me.
Maybe it's my dedication to pig perfection that makes me so popular in these parts, or maybe it is because I offer such great value. Yes, don't laugh…I said great value. You see, that Wigton pig is a clever little (or rather big) pig. Thanks to that pig, I am going to be able to serve around one hundred guests at each event I cater for. Just think about that. I can carve enough pork for nine football teams (and have some left over for the referee). Now, I am not saying that hog roast is cheap but on a per head basis, hog roast is right up there when it comes to bargains.
The Best Hog Roasts In Wigton
Of course, this all means that I am getting to cater for more and more hog roast hire Wigton events, which is absolutely fine by me…but it keeps me very busy indeed. It's also pretty hard work, as you'd expect. Getting a good pig is just one part of my work. You should try cooking it! A typical hog roast is a hard slog. I suppose you have to remember that a whole pig represents a pretty big piece of meat indeed. Big pieces of meat take time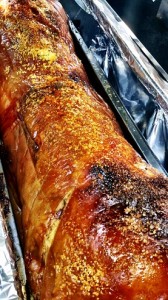 to cook and hog roast is no exception. Now, when you see at events and functions, you probably think how it's possible that he can have cooked the hog roast in such a short space of time. Good question, and that's because I started it off before the event. You see, it takes six hours to cook a whole pig, and whilst I am sure that all the lovely hog roast Wigton diners appreciate my cooking skills, they don't really want to sit through six hours of them.
The job is made somewhat easier by my all singing, all dancing the hog roasting machine. This wonderful piece of equipment that gives me total control over the roasting and is the modern day replacement for the huge open fire which hog roast used to be cooked over. It's a lovely looking bit of kit and certainly one that the dads like the look of when they see it in action. It's a little like a barbecue only supercharged in all the right areas. It's my pride and joy and makes the hog roasting process a joy, albeit a long winded one.
And what about the results? Well, I hope you have had hog roast Wigton before because it is very difficult to describe something that tastes so brilliant in plain English and do it justice, but I'll try. My hog roast is like a little slice of pork heaven. Think of the most magical roasted meat flavours you have ever encountered and you are getting close to the succulent, tender and exquisite taste that is hog roast. My hog roast hire Wigton is simply the cat's whiskers!