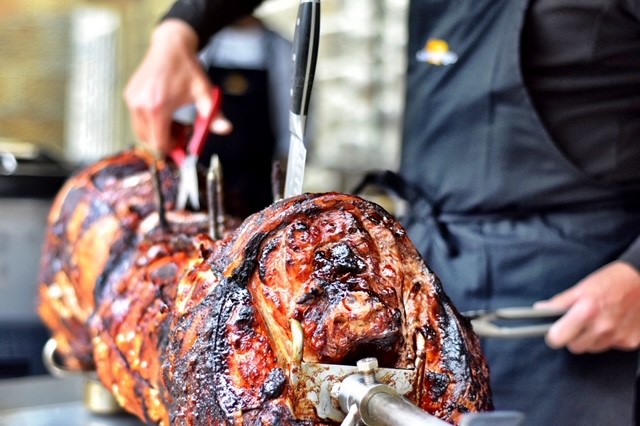 Workington has historically flourished in the coal and iron industries, providing a backbone to our nation's 20th century war efforts and industrial advances. Such advancements in steel and iron have helped further so much of the UK's tech, including, of course, the great Hog Roast Workington mobile hog roast machine. This titanium beauty is a hardy piece of machinery ready for the demands of on the road cooking and event catering to locations all across the nation.
We're giving back to Workington for all its hard-earned efforts with the most prestigious and delicious hog roast feast available for all manner of events around town. Working to events all throughout Workington, Hog Roast Workington are a premium caterer with a difference – we provide prime roast dining at entirely affordable and flexible prices. So, for your weddings, corporate functions, birthdays, dinner parties, community celebrations, festivals and more, come to Hog Roast Workington for a true roast dining experience guaranteed to liven up every occasion.
At Hog Roast Workington we aim for top quality in everything we do. From sourcing high quality meats and ingredients from local vendors to then bringing out the best of these better ingredients with our advanced hog roasting methods. Our hog roast machines are a mix of the old style of spit roast cooking with the versatility and efficiency of more modern methods. With a long, slow cook this machine looks brilliant in action and turns out the most exquisite, crisp and juicy hog roast you've ever laid eyes (and mouths!) on.
Dine Your Way In Workington
Hog Roast Workington are exceptional purveyors of quality service and roast dining. With a friendly team of servers, we have created a perfect buffet and set menu style dining chalked full of exquisite meat, vegan, vegetarian, and gluten-free sides, salads, mains, canapés, and more. We'll happily guide you through which dishes to pair with each other and how certain tastes can further compliment your event's style. The core of our business is in providing our guests with exactly what they want. We match your event style and needs with ease, making for an all-round stylish and brilliant affair.
So, don't delay today, call Hog Roast Workington now!