In case you're planning an event or party to celebrate a special occasion, it'll be very handy for you to know just how much Hog Roast Shap can do for you and your guests, as we always want to ensure that everyone invited gets to enjoy our homemade food. While our traditional centrepiece hog roasts are the crème de la crème of what we have on offer (after all, they are a part of our name, as they are a huge part of our catering services), we also understand the need for alternatives and additional options, so our extensive menus are full of both.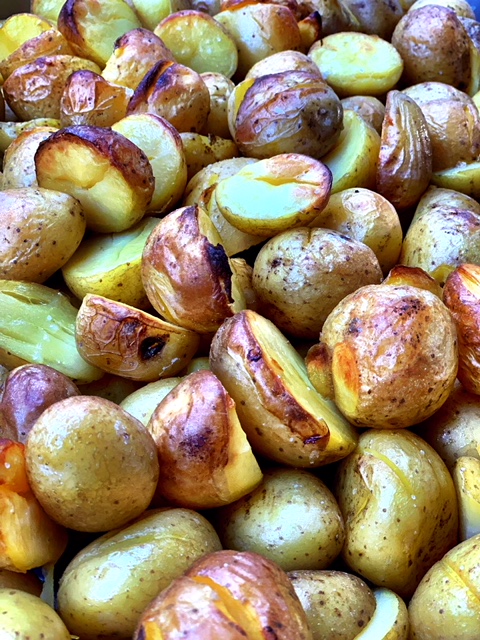 Whether you're organising your wedding day meal, a corporate function or a milestone birthday (or anything else, as our food is suitable for any occasion that you can think of), Hog Roast Shap will work together with you in advance to secure options for you and all of your guests. If you're inviting anyone on special diets, like vegan, vegetarian or gluten-free, you can choose from a variety of possibilities (for example, vegetarian or vegan mac and cheese or gluten-free pigs in buns) and then on the day, our chef will freshly prepare, cook and serve it, and we're sure it will go down a treat, just as much as one of our famous hog roasts.
You may need alternative meat dishes served instead of or as well as a hog roast, and we can spit-roast or barbecue various meats or serve one of our speciality menus, like our Loaded Fries or Southern Slow Roast. Plus if you're thinking of having multiple courses served on the day, we have an array of canapés, starters, sides and desserts on offer, with something for everyone.
Hog Roast Shap catered a small retirement party at a customer's home at the weekend, in their back yard. We can cook in all kinds of locations, both formal and informal, and either way, you'll be rewarded with delicious food and excellent service. After a hog sizzled away for several long hours on Saturday, we made a great heap of pigs in buns for these guests, and they went down a treat, with everything we made being completely devoured in no time at all.