At Hog Roast Ellonby we absolutely love our work, but like anyone we can't help but be a little jealous when we see others finally getting to retire happily. That certainly may have been the case for our catering manager this past weekend as Hog Roast Ellonby attended the retirement party for Graeme who was celebrating the end to a 40-year career in marketing. Graeme's family and colleagues gave us a call to tell us all about their favourite hard worker and all that he had done for them over the years, and we simply could not wait to help them give him the send-off he deserved. Graeme was certainly surprised to be greeted at his final day of work with a full spread of incredible roast foods and all of his friends, family, and colleagues.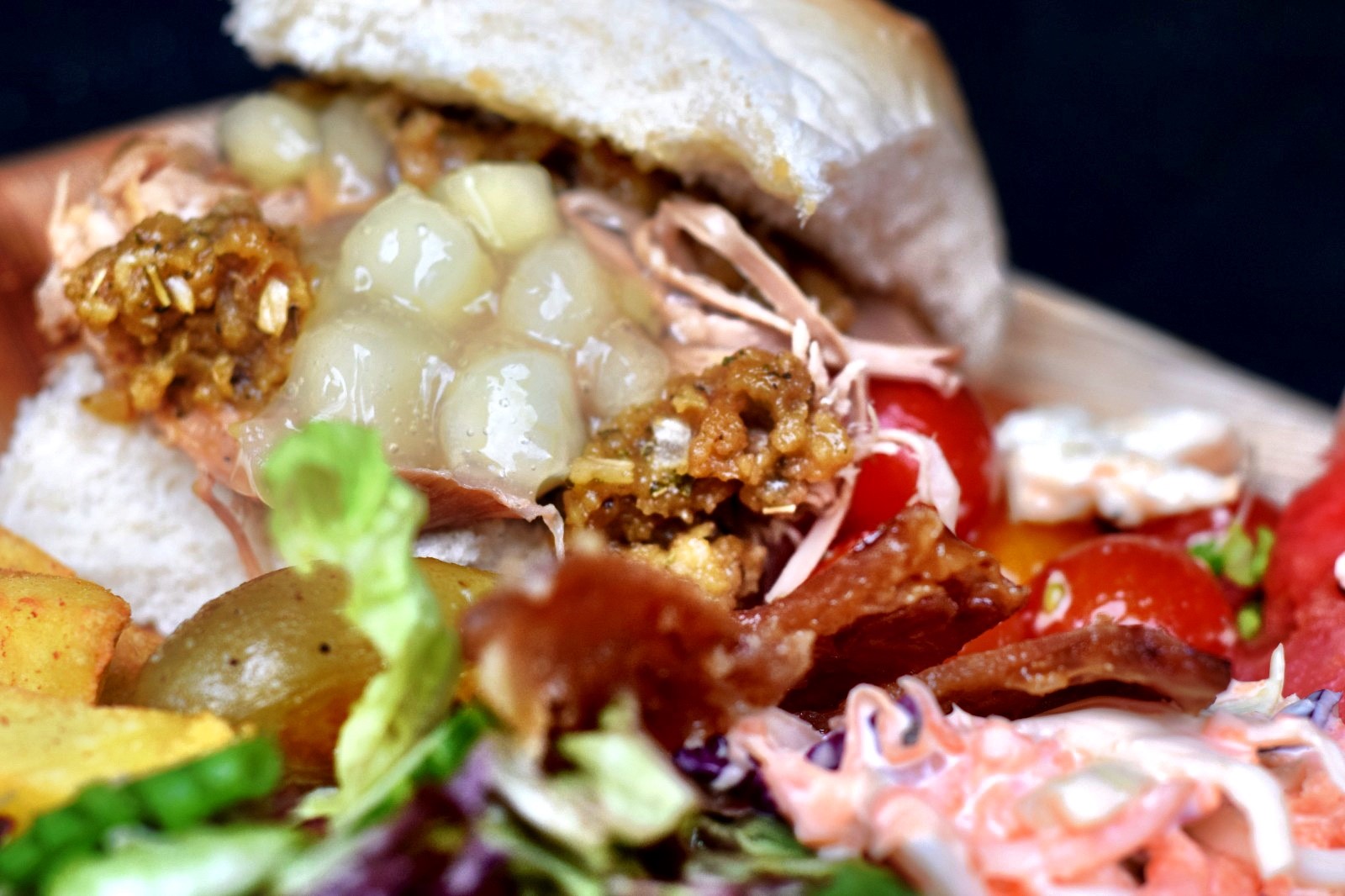 Hog Roast Ellonby got the cooking going early in the day to be ready for Graeme's arrival later on, and the timing was near impeccable to have a roast ready to go as soon as he was ready. We were well informed that Graeme was fond of a bacon roll or two, so were quite confident that our delicious hog roast would satisfy that pork craving – and it certainly did! A pulled pork roll and well-earned pint was just what Graeme was after!
It was a joyous occasion that was full of reflection and thanks for a career that has excelled through the years. Graeme was a beloved company man in all his 40 years here, having offered up so much of his time, work, and loyalty to helping the business grow. There was certainly some emotion around the room to be saying goodbye to Graeme from work, but everyone was delighted for him to be settling into a well-deserved retirement.
Our roast and our many sides went down a treat, and the topper to it all was a delicious cheesecake dessert – yet another favourite of Graeme's, we were informed. A few of the guests were quick to tell us that they were perhaps looking even more to their own retirement now, having now seen that a rewarding spread from Hog Roast Ellonby could be waiting at the end of it! Well, you'll know where to find us.